Our Sunday was pretty laid back. Matt woke up with the nasty cold I had, but I'm praying it's just a cold and nothing more. I did some early Christmas shopping, made steak and cheese sandwiches for dinner, started planning out my x-mas cookie list, did some house cleaning, played house with the girls (Alaina made Bella the baby sister, me the mom and her the mail lady lol), gave the girls their baths, put the girls to bed and am now watching the Steeler game as I type. The score is 17-3 them. :(
Hopefully, we can pull through with a win. They better! As you can see the girls did their best to show their Steeler pride and all, so it would break their lil hearts if you don't so something soon guys. Let's go Steelers!!!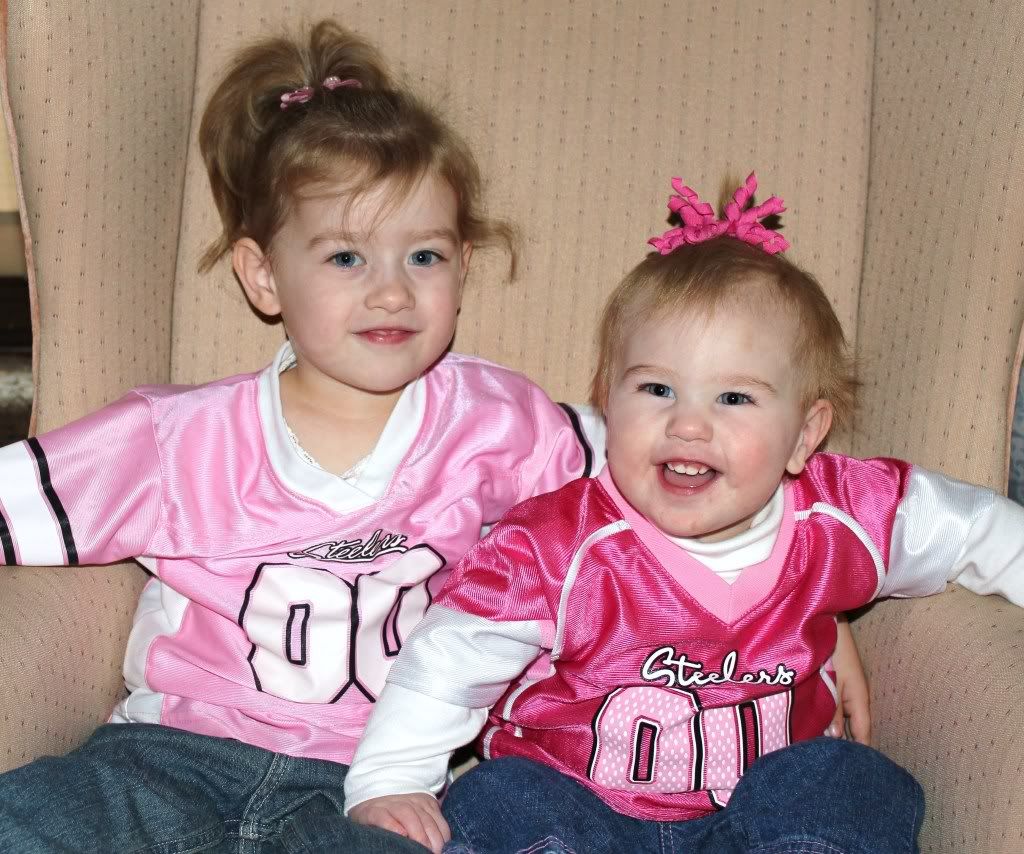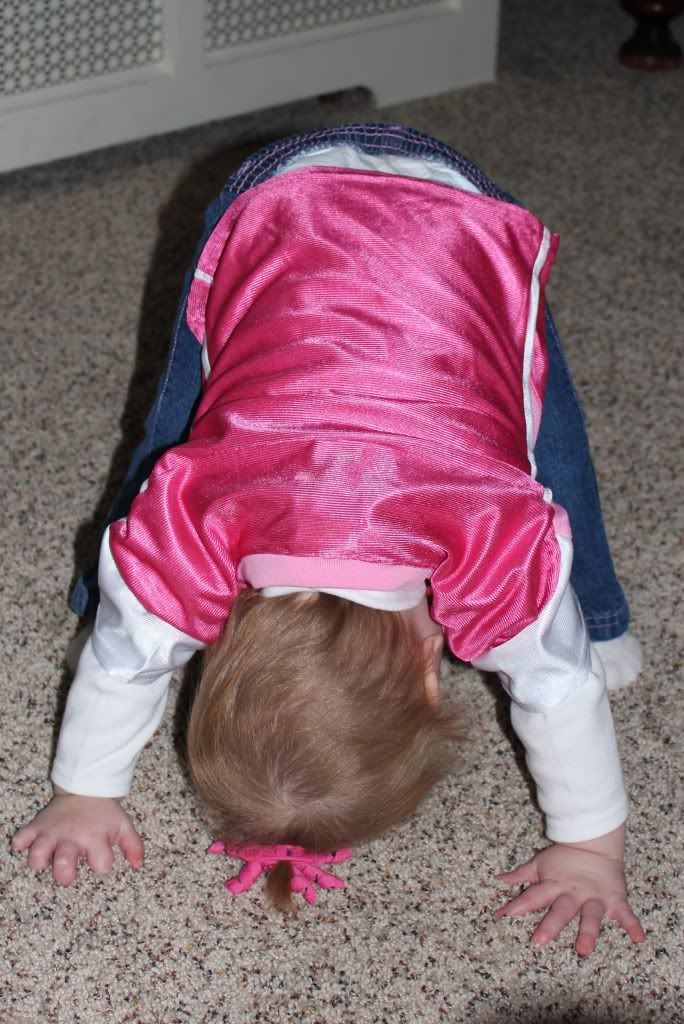 Try hiking it like this Ben. :)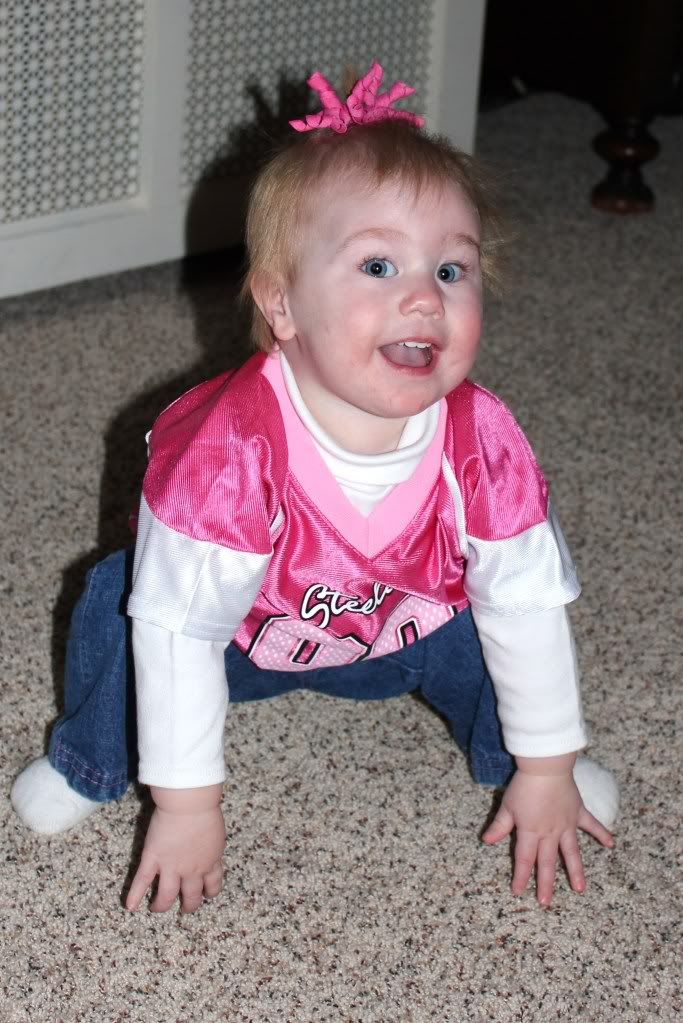 Bella in her defensive four-point stance. LOL!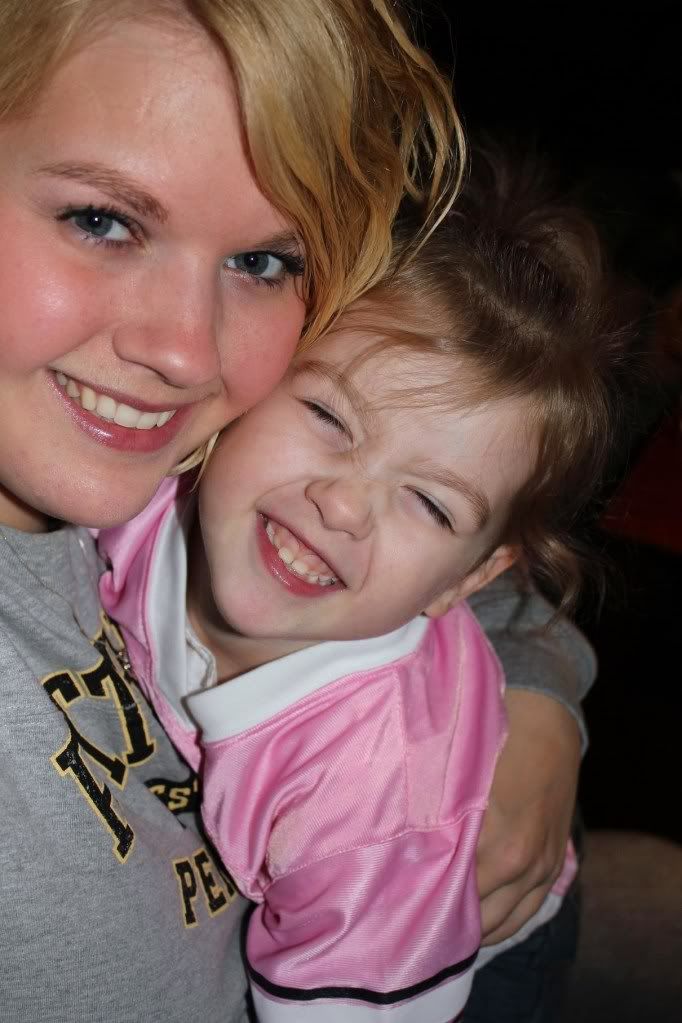 Alaina and mommy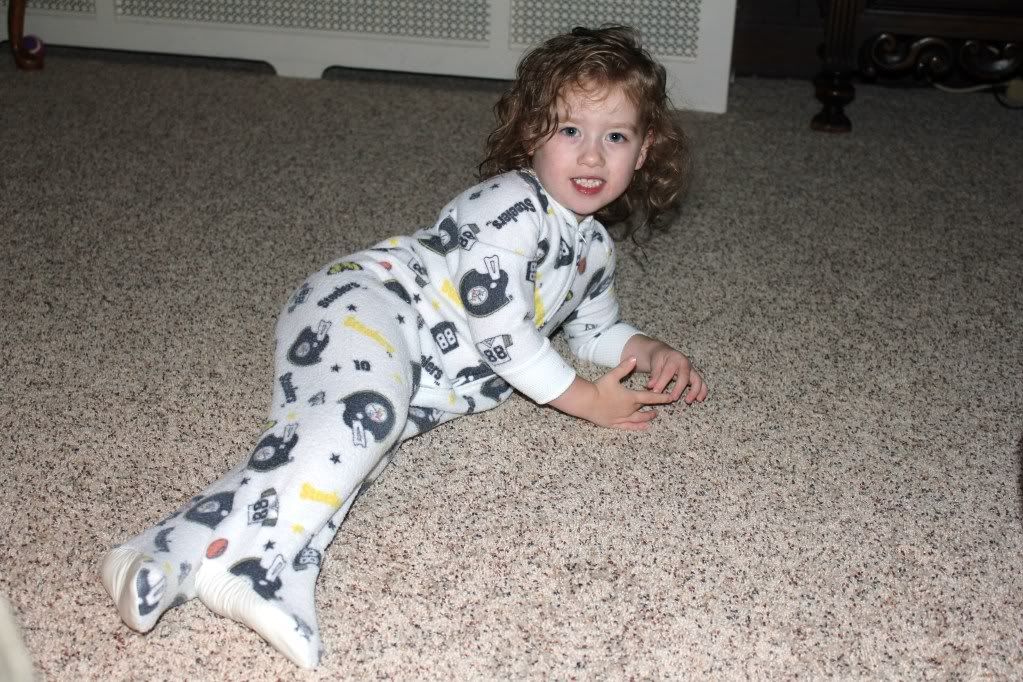 Before bed
Love them!
Our daddy is hysterical!!!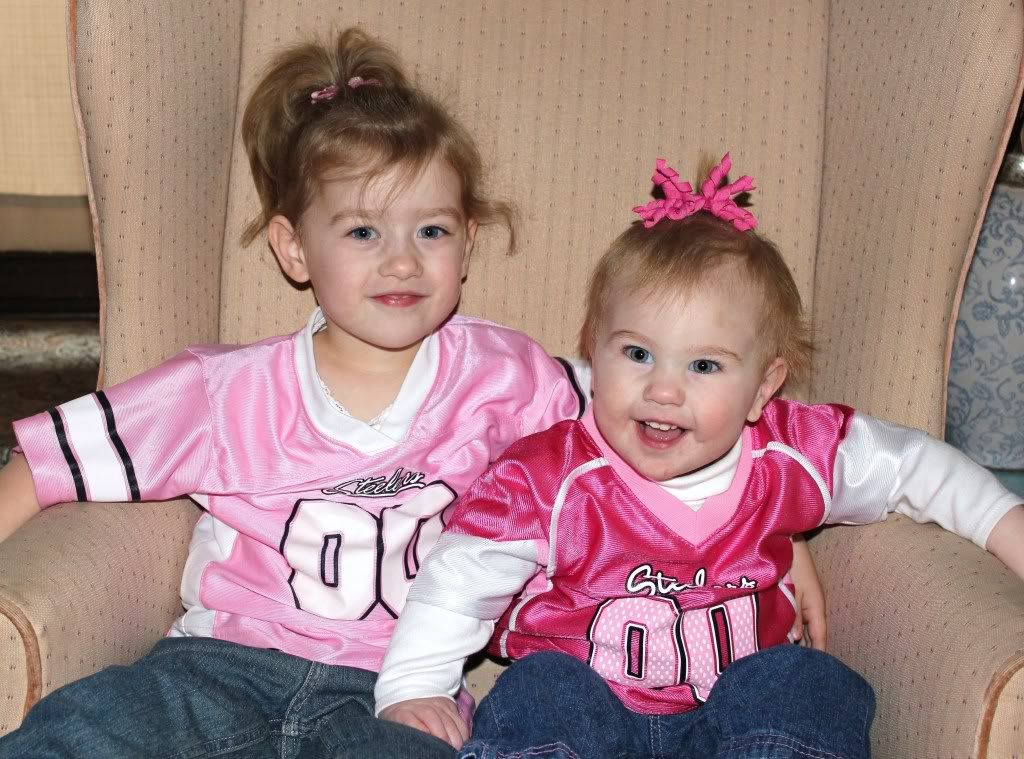 Let's Go Steelers!!!