On Wednesday (11/24/10) I took Alaina to her first theater movie and that movie was Tangled 3D. I was a lil worried that she would get bored, but that wasn't the case at all. I guess all those sunglasses had her prepared for this movie, because she wore them the WHOLE time. I was amazed!

Not only did she sit and wear her glasses through the whole movie, she giggled and enjoyed the experience. You should have seen us trying to grab things and move away when the water came our way. I think Tangled may be my new favorite Disney movie. It was such a cute movie. I highly recommend it.

If our night wasn't awesome enough, we were then greeted by snow flurries! Alaina and I just twirled in the parking lot and laughed. Our night went smooth and tangle free. I cherish these moments with my girls. Before long I will be taking two lil princesses to the movies. I can't wait!

Alaina is ready to go in her Tangled shirt, dolls and 3D glasses.
Bella and daddy has a nice evening together also :)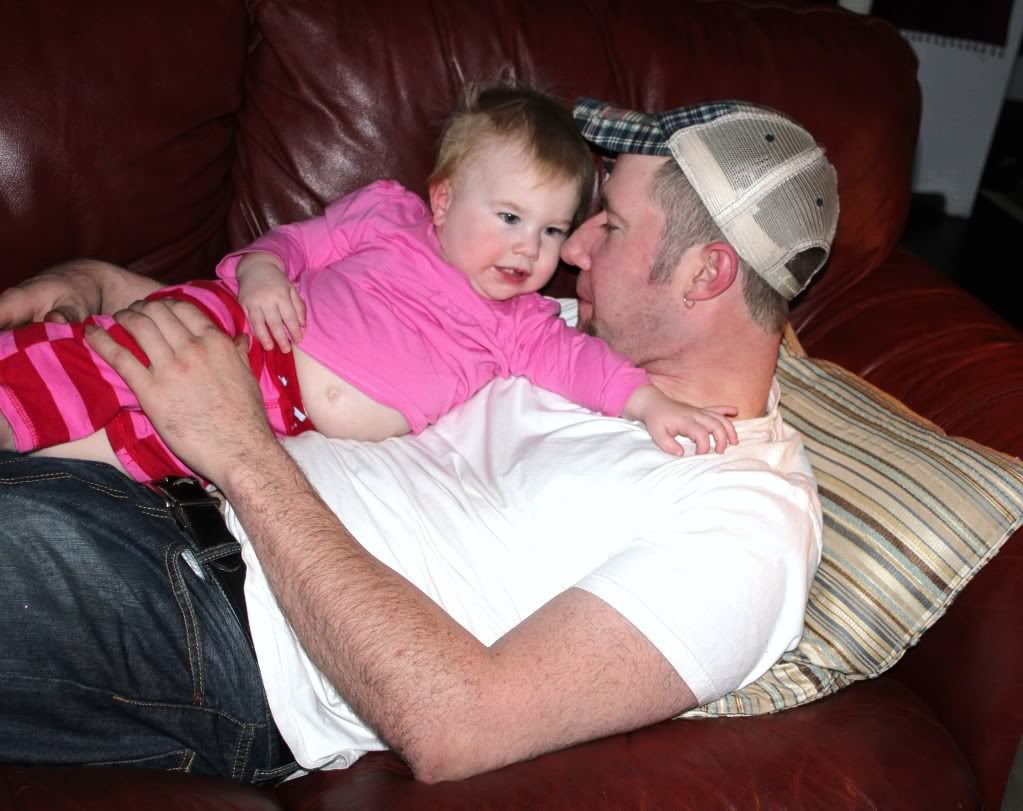 Love that look!