It's been awhile since my last Thankful Thursday, so I thought I better bring it back. Today I am thankful for so much. Here are a few things that come to mind.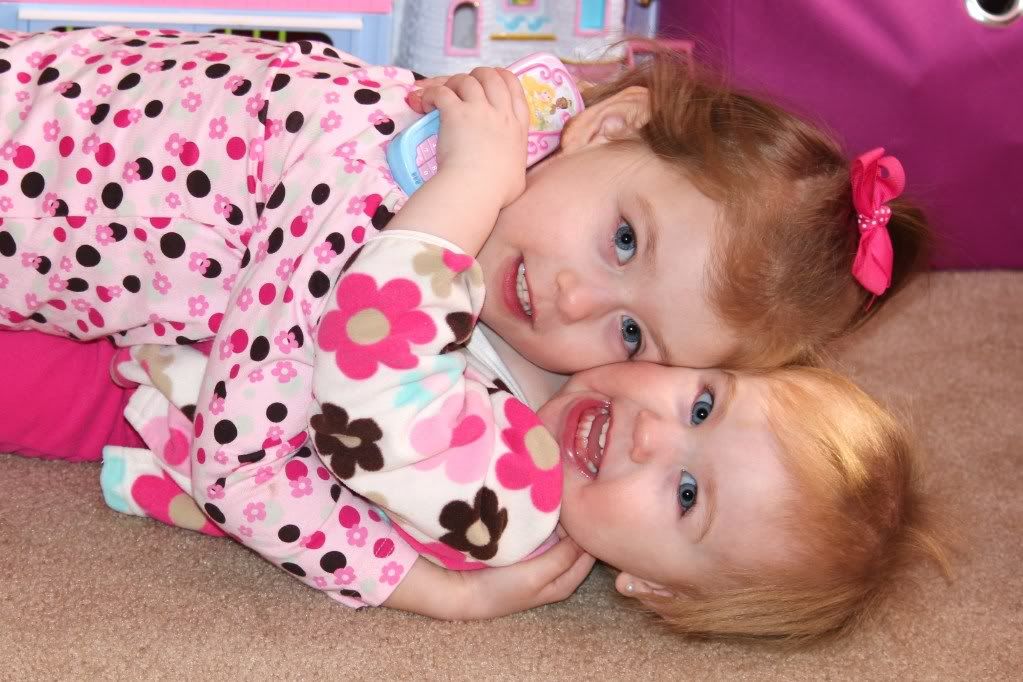 Who wouldn't be thankful for these two lil cupcakes. I love you Alaina and Bella <3
1. Life is going pretty good right now. I'm afraid to get my hopes up, because by now something would have went wrong or there would be drama coming from someone, but so far so good. My family and friends, for the most part are healthy, my girls are a ray of sunshine and I have a loving husband. What can I say other than I'm truly blessed.
2. For over a month now Alaina has been dry through nights and naps, which means no pull-up, which means like $30 extra a month. I'm so proud of her. We gave her a Tinkerbell watch the first couple days of staying dry through the night. She was really proud of it and showed everyone her "big girl" watch and told pappy, "I don't pee in my pants anymore and that's because I'm big now and to tell Ethan that too." LOL!
We actually went ahead and got her that "big girl" tv/dvd yesterday. I told her that something pink is coming in the mail soon. Now she keeps asking if the mail is here yet. I'm excited to see her face when she opens it. Bella will get sissy's Pooh tv/dvd now. Then when she get's older she will get a big girl tv herself. :)
It's the greatest feeling when you hear your big girl get up to go to the bathroom on her own and back to her bed she goes.Whahoo! That's probably the only part of growing up I'm happy about though. If I could keep my girls babies I would lol.
3. Last week we got our whole house insulated. We had 8 guys and a girl here working on making our house warmer, so our gas bill wouldn't be so high. After two days of working we had snow on our roof! LOL! That's the first time we've ever seen that for this long anyways. That means it worked! I'm definately thankful for that and looking forward to seeing our next months bill. Hopefully it made a big difference.
4. My Christmas gift (the elliptical) came in last friday and Matt put it together the same day. We ended up placing it in our bedroom so the girls couldn't climb on it, which turned out to be a great place to have some "me" time. I can go in there, shut the door, turn the fan on high or use the fan that's built in, plug in my ipod and workout to the music that comes out of the speakers or listen to the Jillian Michaels sd card or watch some tv. I love it! I've been trying to workout everyday rather it be one mile or a few. Depends on how I feel, but like my doctor said, anything is better than nothing, so we shall see how this goes. I often find Matt on it too. Thanks again honey.<3
There are many more things that I'm thankful for obviously, but these are the new ones that come to mind. Today we stayed home again. I got a lot done though. Last week we put the Christmas decor away and today I cleaned everything, so I could put the other decor back to where they belong.
I also played with the girls, which is always fun. My knuckles are pretty raw from brushing the hair of all 24 of Alaina's barbies. It was worth it though, because when Matt came home she was excited to show daddy how pretty they looked. Then I made delmonico steaks, parsley potatoes, veggies and rolls for dinner. Yummy! Well, I'm off to bed. I hope you all had a wonderful "Thankful Thursday". Much love. :)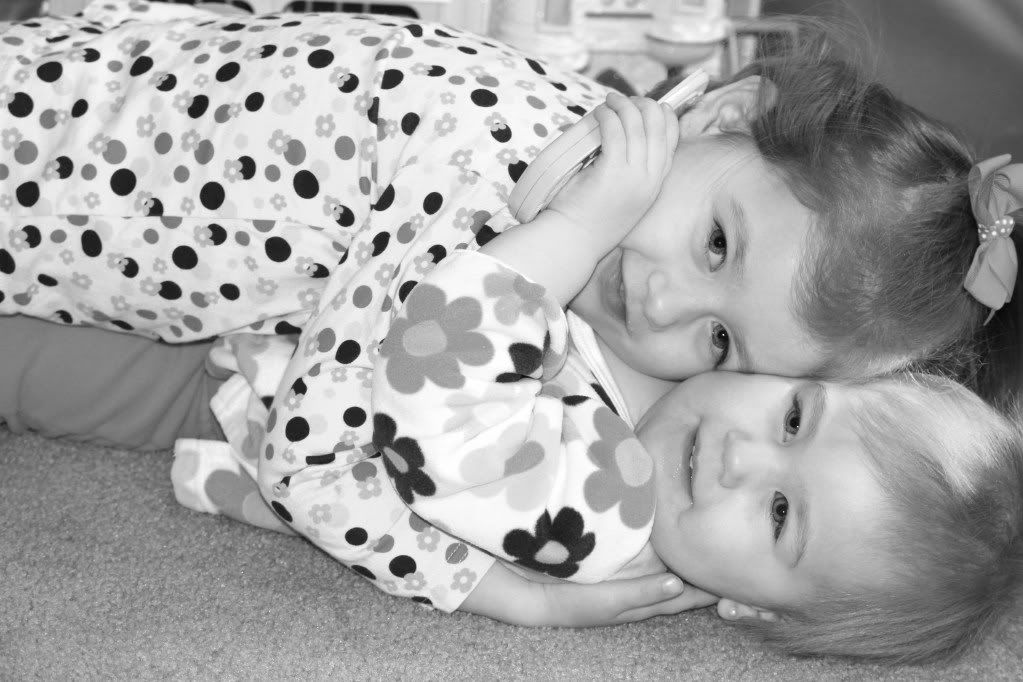 1/13/11
If you won't give me a kiss, I will just take it then. :)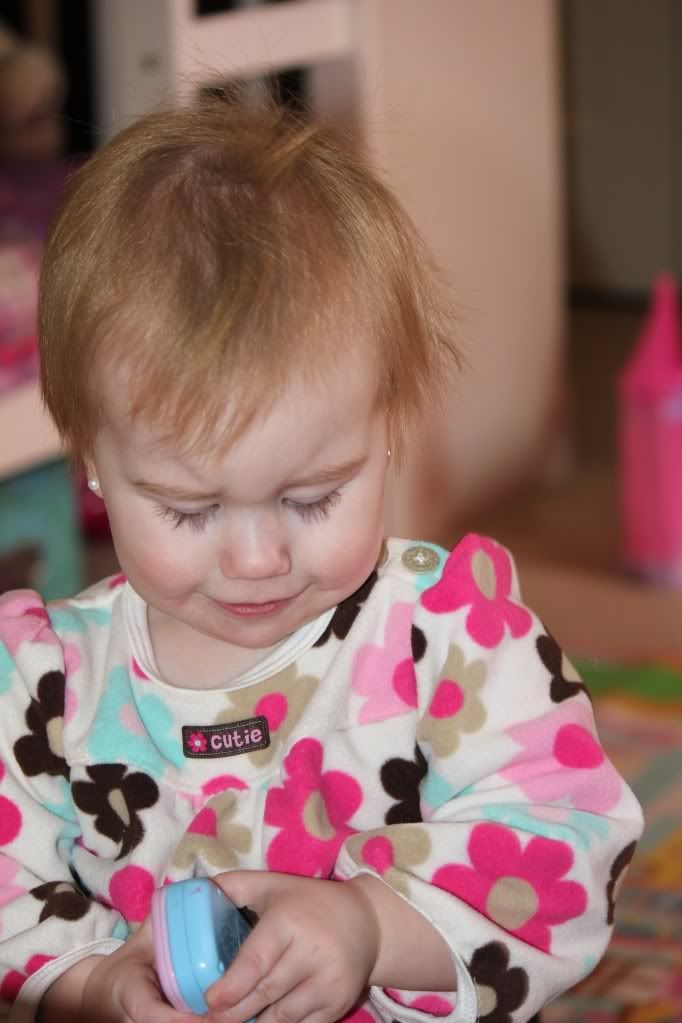 She loves her babies, phones and purses haha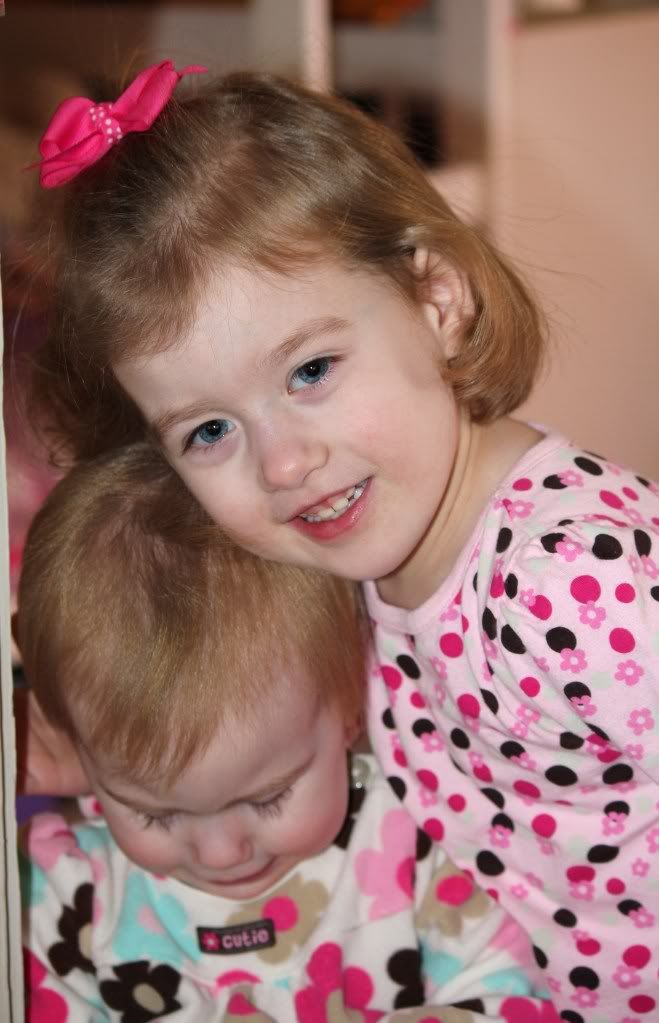 1/13/11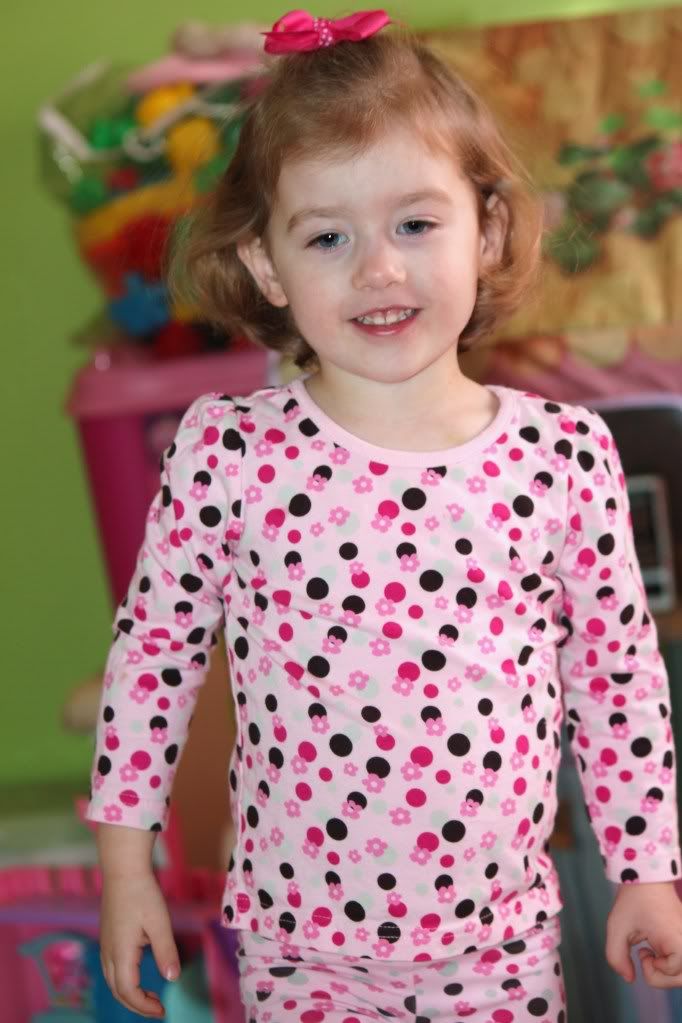 Happy Thankful Thursday!