This isn't real! haha
On April Fools Day this year I wanted to do something fun, so I found this cute idea online.
I made the bacon with tootsie rolls and caramels, toast with a caramel and the eggs with white chocolate and yellow m&ms. I gave it as a snack, since Alaina and Bella had their first dentist appt. early in the morning. (that post will be next :)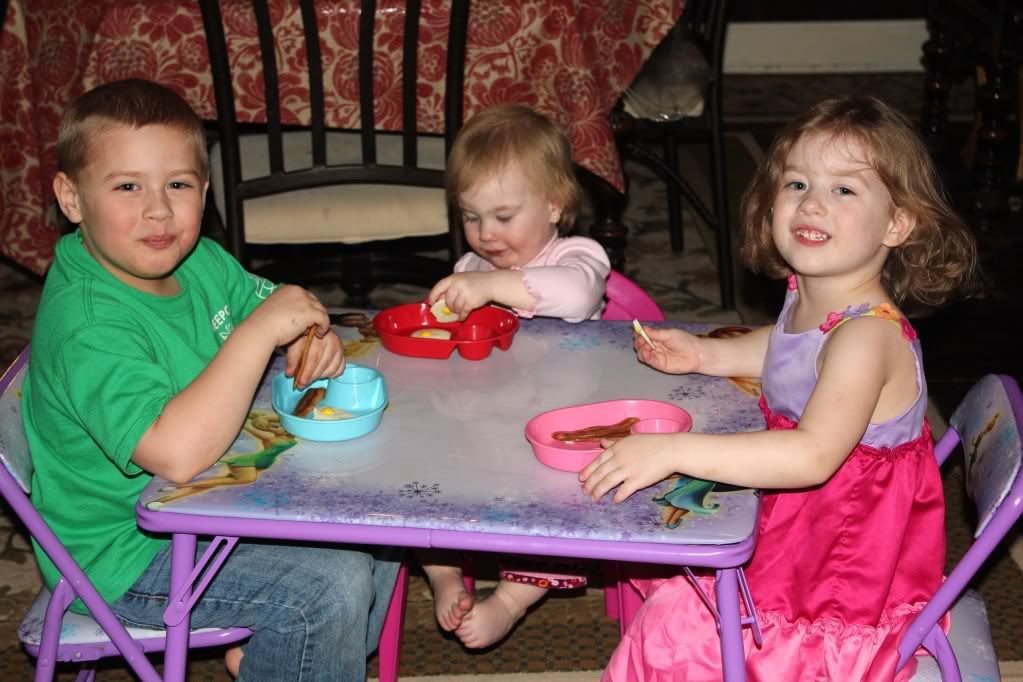 Ethan and my sister decided to spend the night, so I made another set for Ethan. They loved it after they realized it was candy lol! Alaina was hesitant at first, because Ethan said that it wasn't real. As you will see in the video Alaina was worried that Ethan would "throw up" if he ate it. Bella didn't care what it was, she dug right in lol! Here's the video of it.
My April Fools joke on Matt wasn't so funny. Luckily, he thought it was lol! Well, on thursday night he put in our new dishwasher. He's usually the one who comes up with the good jokes, so I thought I would try this year. The following morning I took some water and dumped it on the floor leading to the dishwasher.
Then I told Matt that I think something is wrong, because the dishwasher is leaking water. For awhile he couldn't figure out what was going on and washed another load of dishes to see if it "leaked" again, but nothing. I felt bad after he went downstairs a couple times to make sure the pipes weren't leaking and as he sat on the couch confused and hoping that he didn't do something wrong, so I ended up telling him. He didn't think I had it in me and said that he was impressed. Go me! ;)