I wish I was April fooling the girls when I told them that they were going to the dentist on Friday, but I wasn't. This was the only day Matt had off in April, so I had no choice.
Not only was it Alaina's first trip to the dentist, it was also Bella's 1st. I can't believe how young they take kids now, but their pediatrician said that it would be a good idea to take her also, so she could get her detached frenulum looked at and to get her familiar with the office, so that's what we did.
After taking Alaina to the same dentist with Ethan awhile ago, she already had a fear of the dentist, but Ethan had a lot more going on, so I was praying that it went nice and smooth, but expected the worse. I'm not going to lie, it wasn't a peice of cake. I had to lay down first with Alaina laying on top of me and after Bella saw Alaina crying Matt had to do the same with Bella. :/
When it was all over they both smiled and were happy it was over. Now that they see how easy it was, maybe next visit will go much smoother. . The dentist said they were both cavity free and had nicely aligned teeth and jaws, so hopefully we will not have to spend a fortune on braces in the future. Oh and he said that it probably was a good thing that Bella's frenulum detached, because of the way it was attached before. She may have had to get it detached anyways, so that was a relief.
Over all Alaina and Bella did a good job. They did cry but laid still through the whole visit, so I can't complain. The happy meals were deserving let's just say. :) The girls must have used up all of thier energy, because they were out like a light by time we got home. :)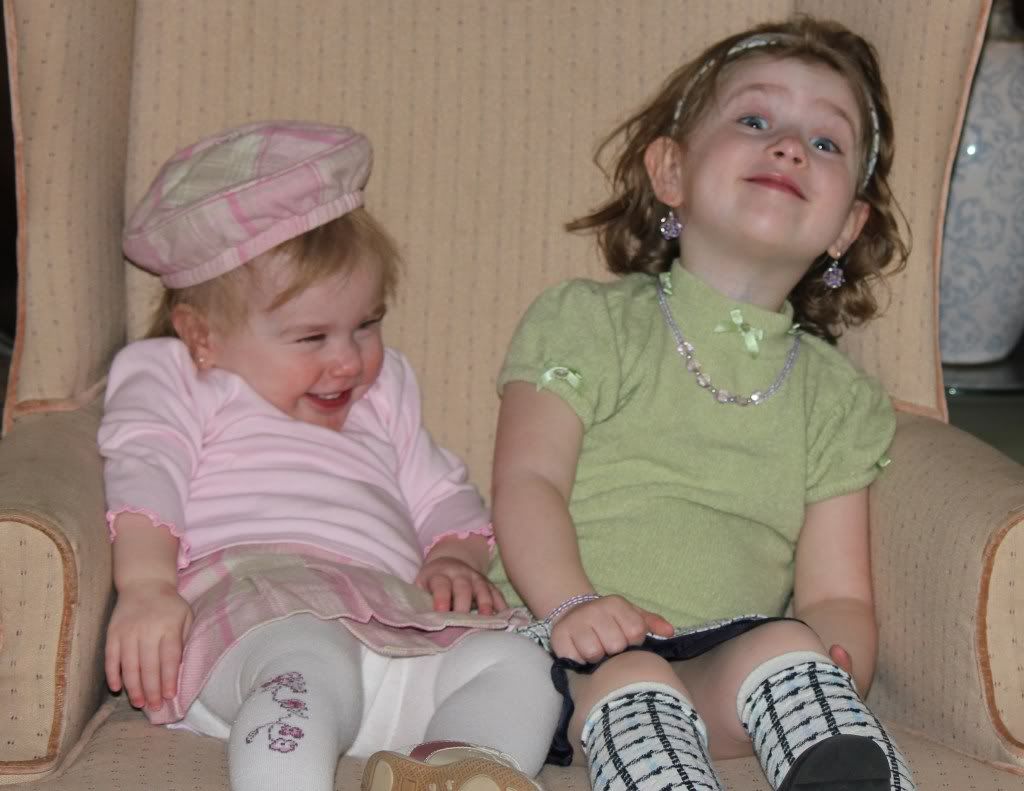 "Today you get to go to the dentist." Mommy you're funny!
4/1/11
They were all smiles before the visit.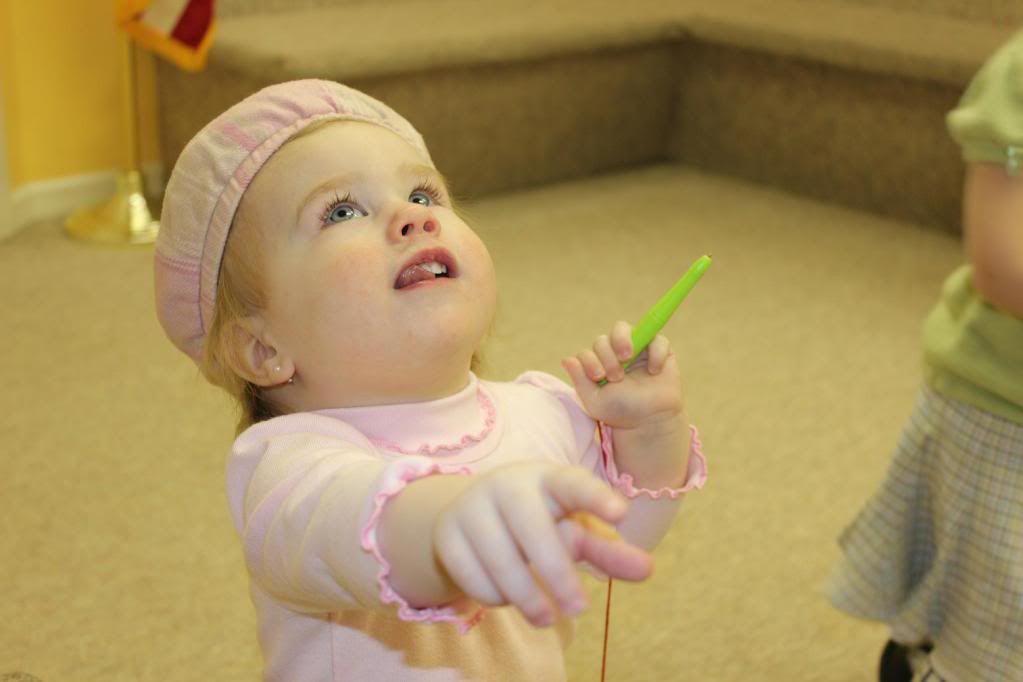 Playing in the waiting room.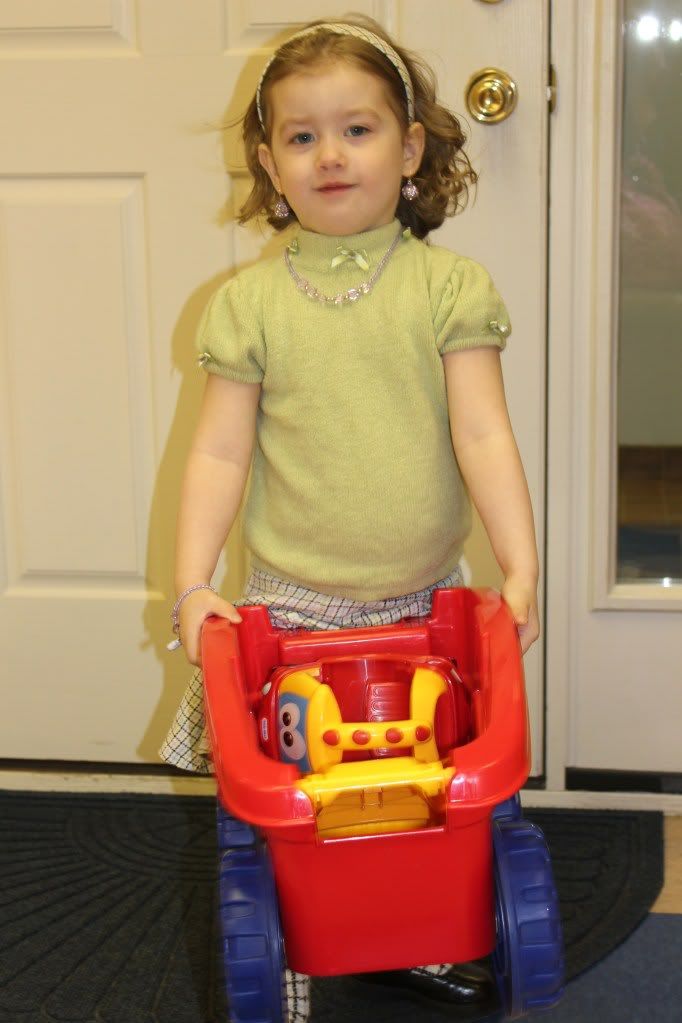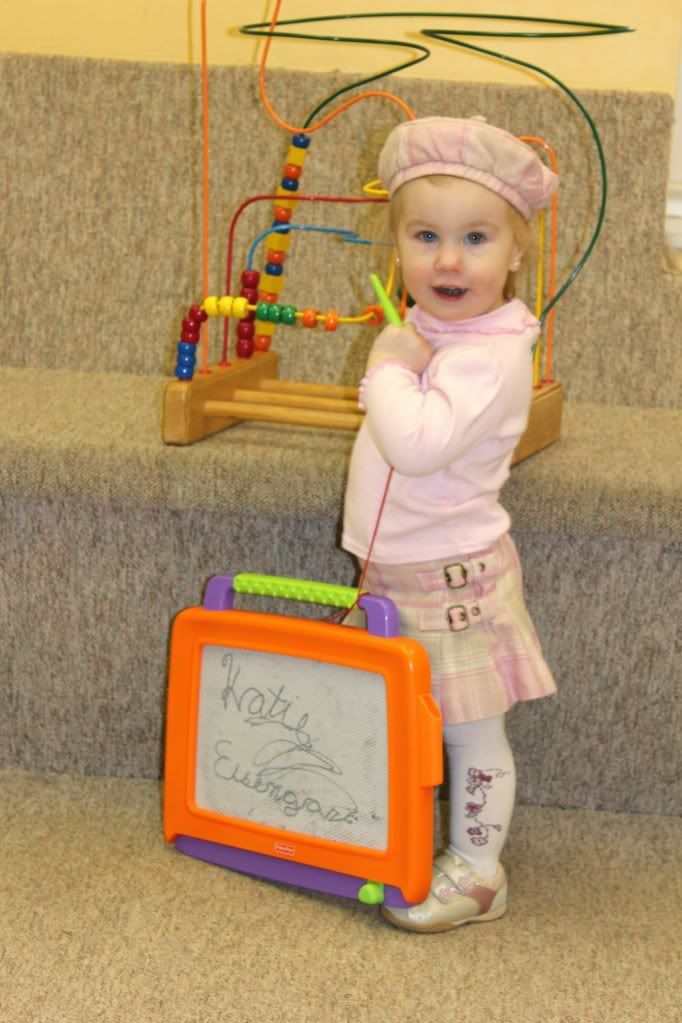 Trying out the chair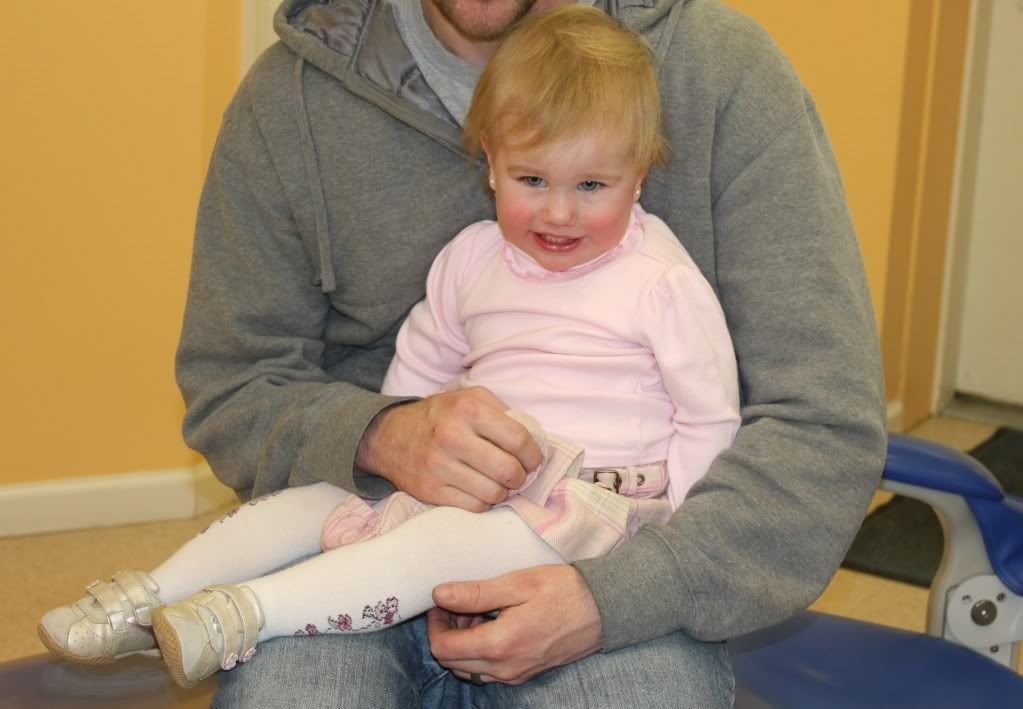 Bella after her 1st check-up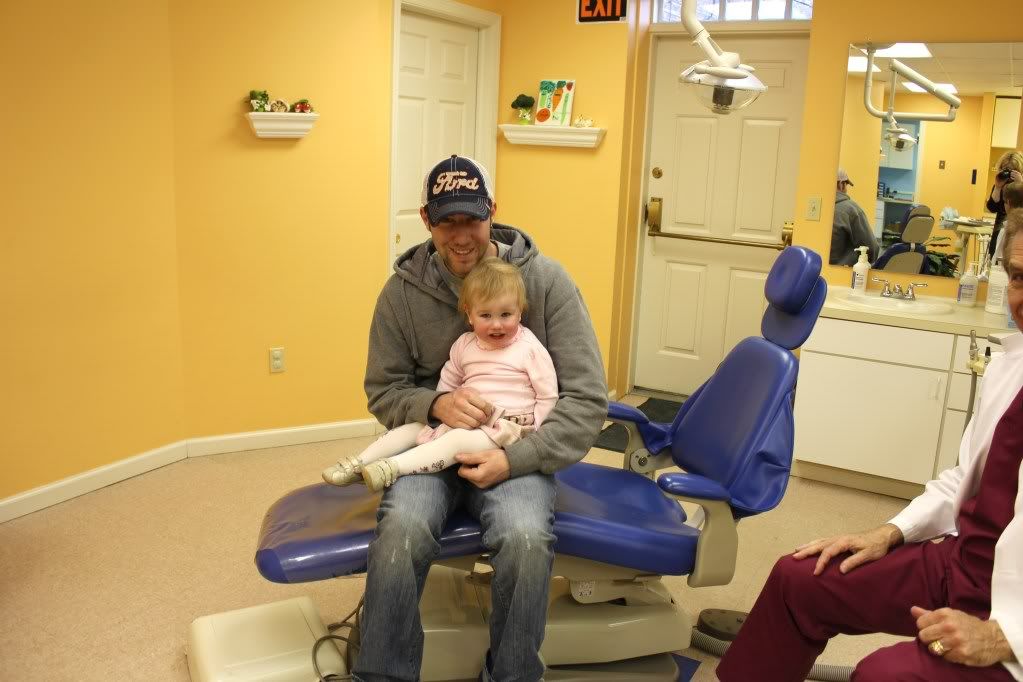 Bella and daddy
Before her check-up. Not so happy to be going 1st.
Alaina is thrilled to be done
My poor baby after her 1st visit 4/1/11