Our Easter this year was busy busy. We started the week by decorating the house with Easter decor and planting some flowers.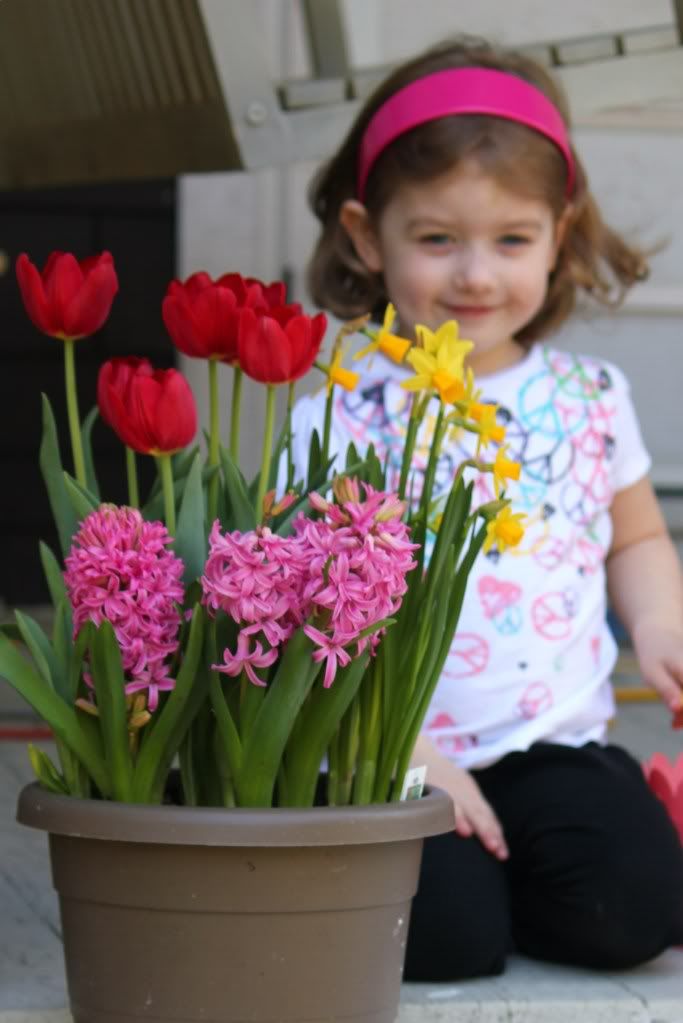 4/14/11


hanging eggs on the outside bush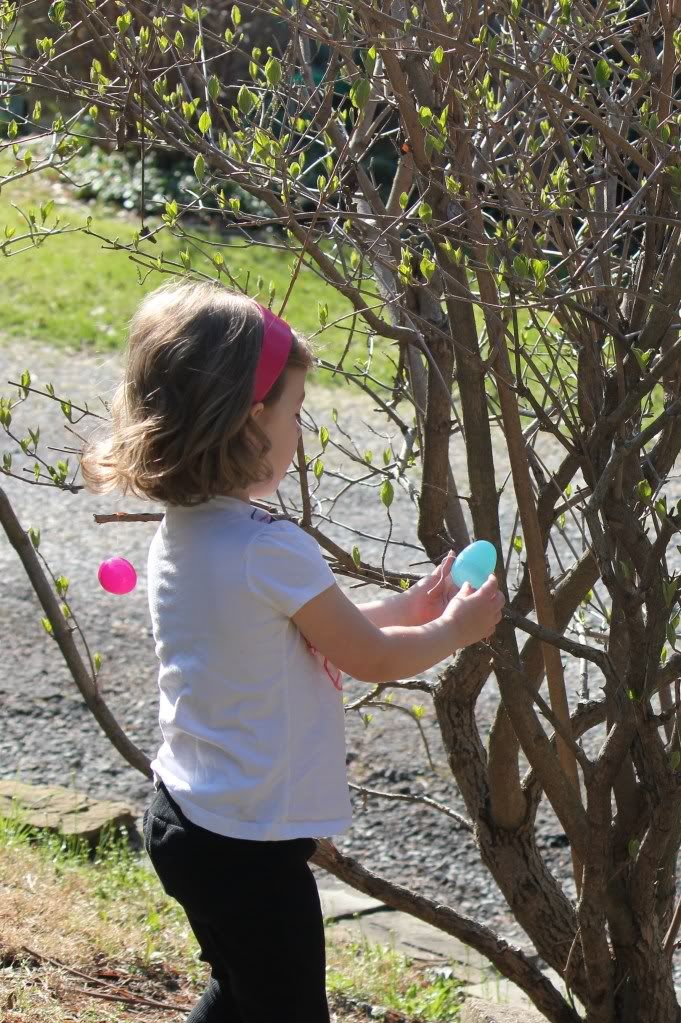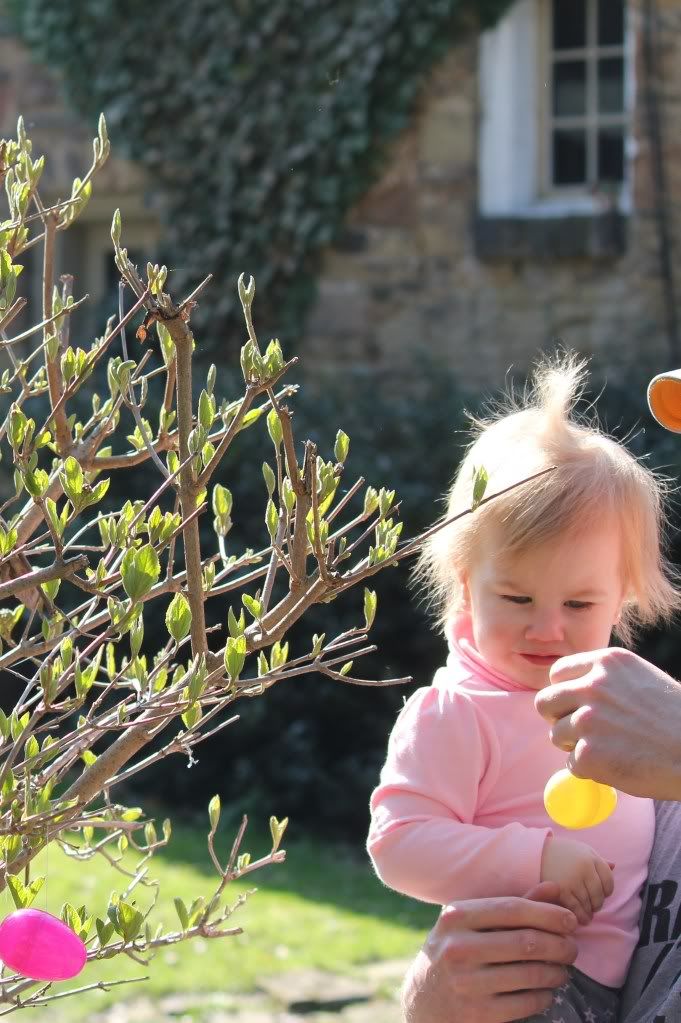 Bella joined in after her nap


4/14/11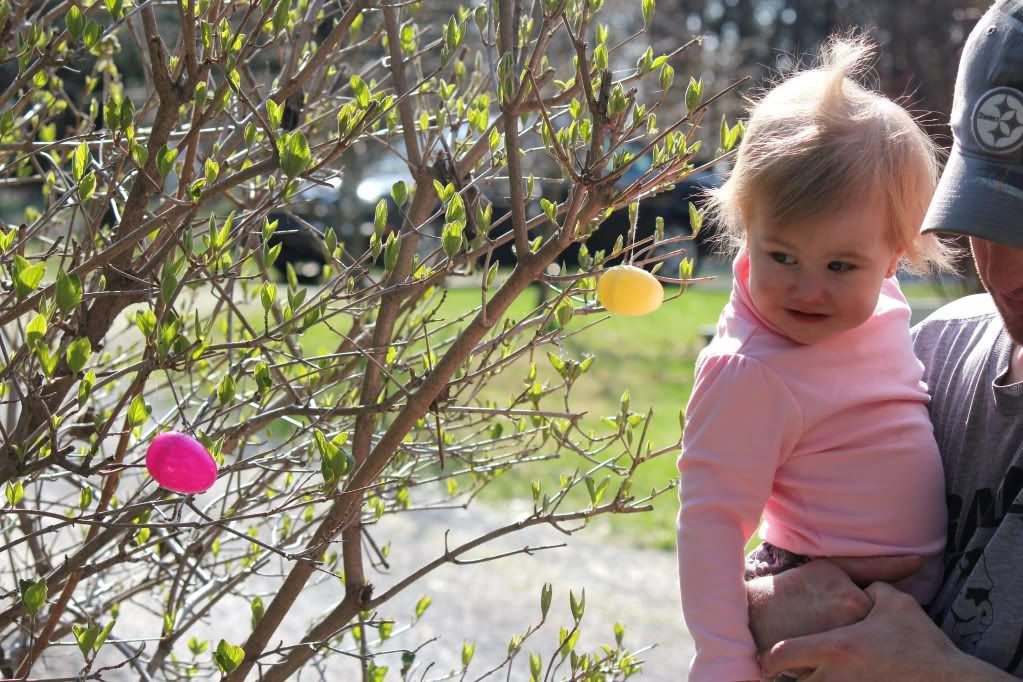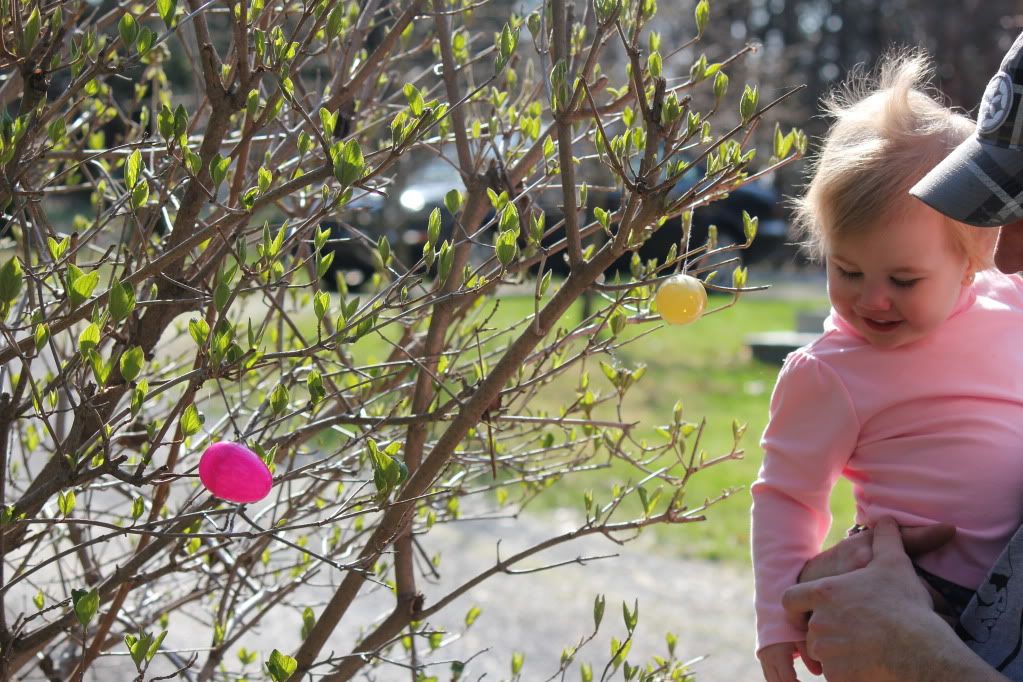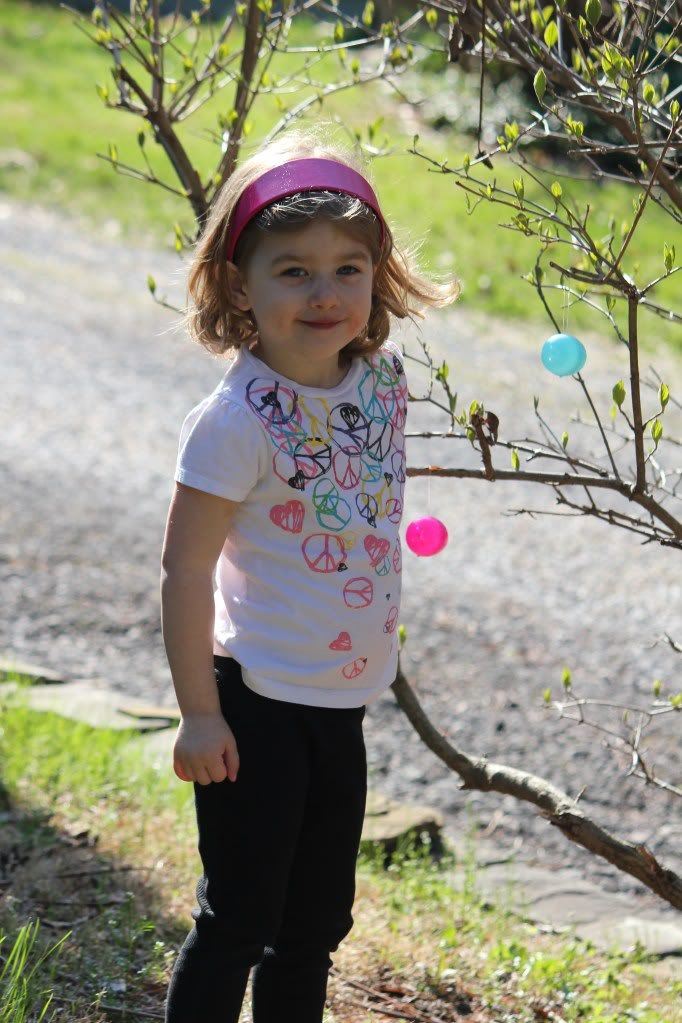 4/14/11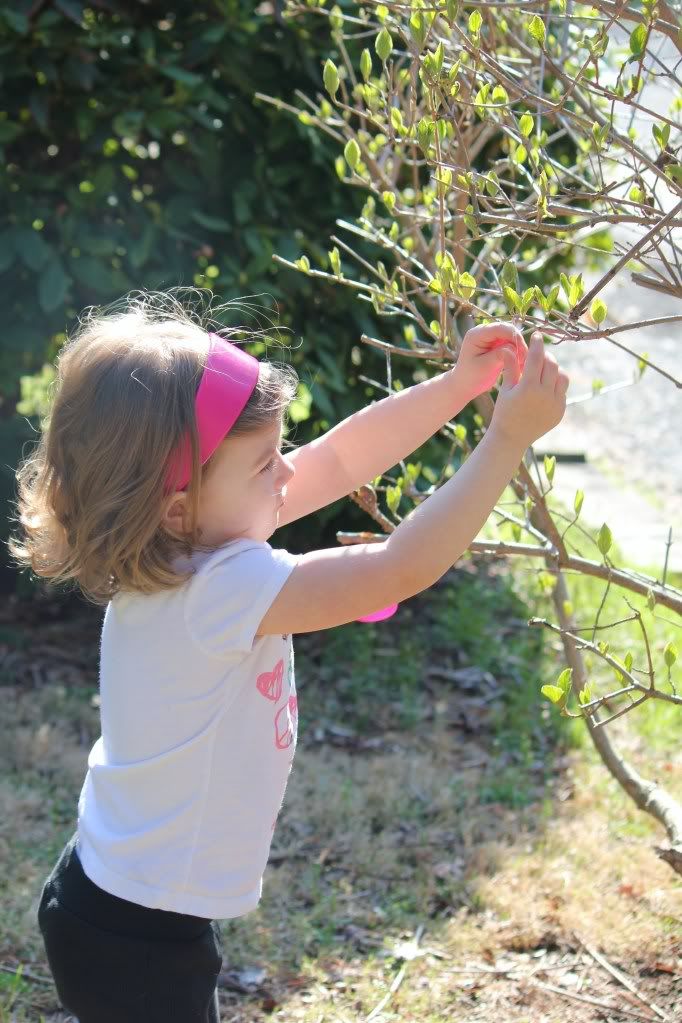 Showing off her egg work :)

Then I attemped to take some Easter pics of my own this year. Bella was a bit cranky and didn't want to look at the camera, so I thought I would try again later in the week, but the weather didn't cooperate :/ I can't complain, the pics still turned out pretty nice and the ones I like the most were the ones where they didn't look at the camera anyways. :)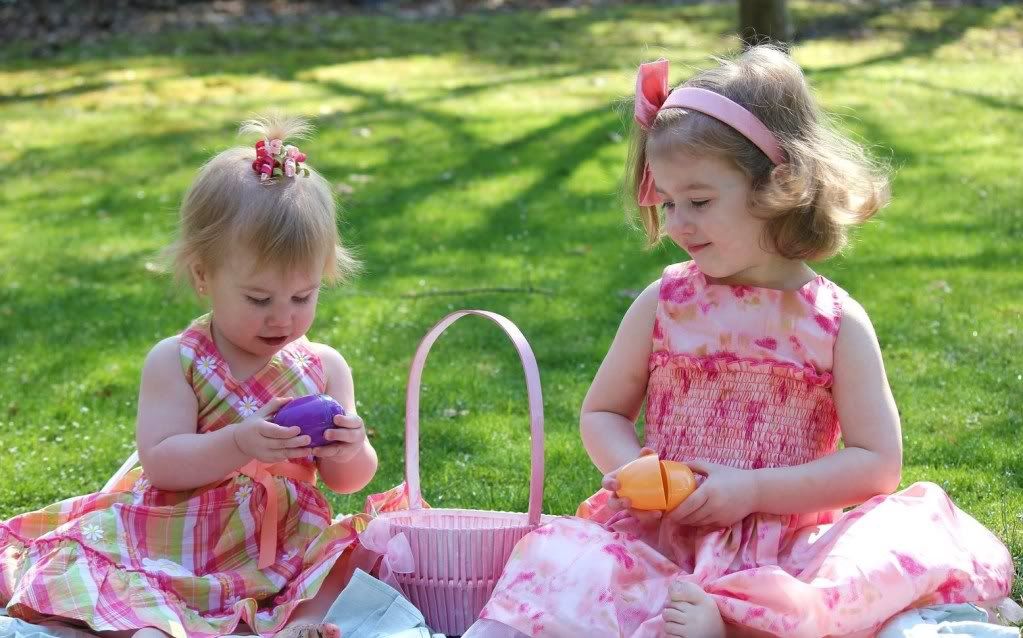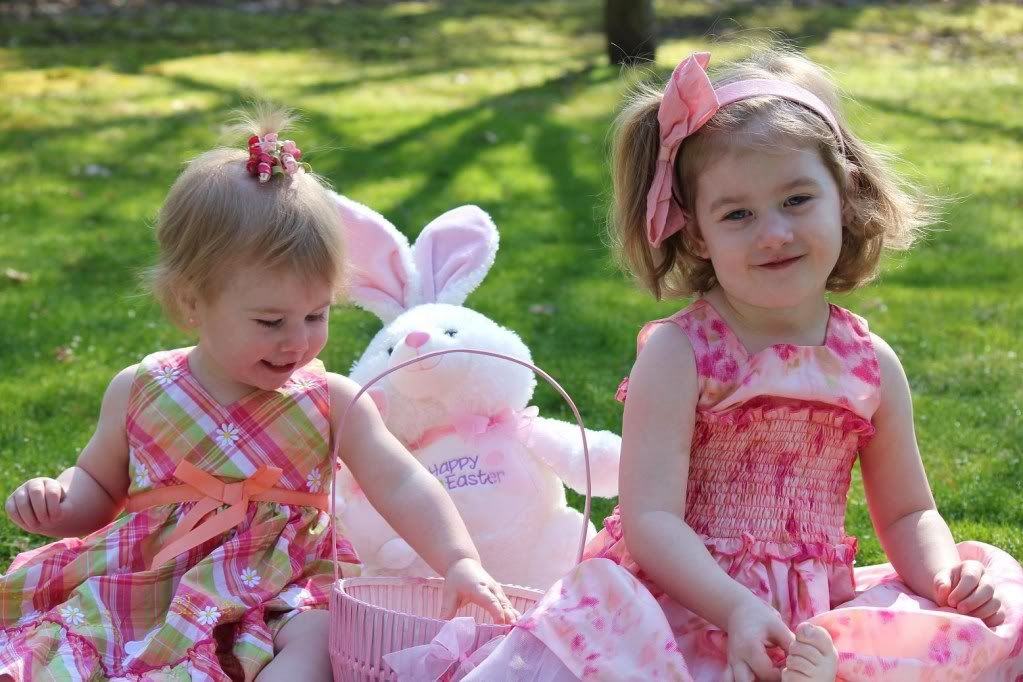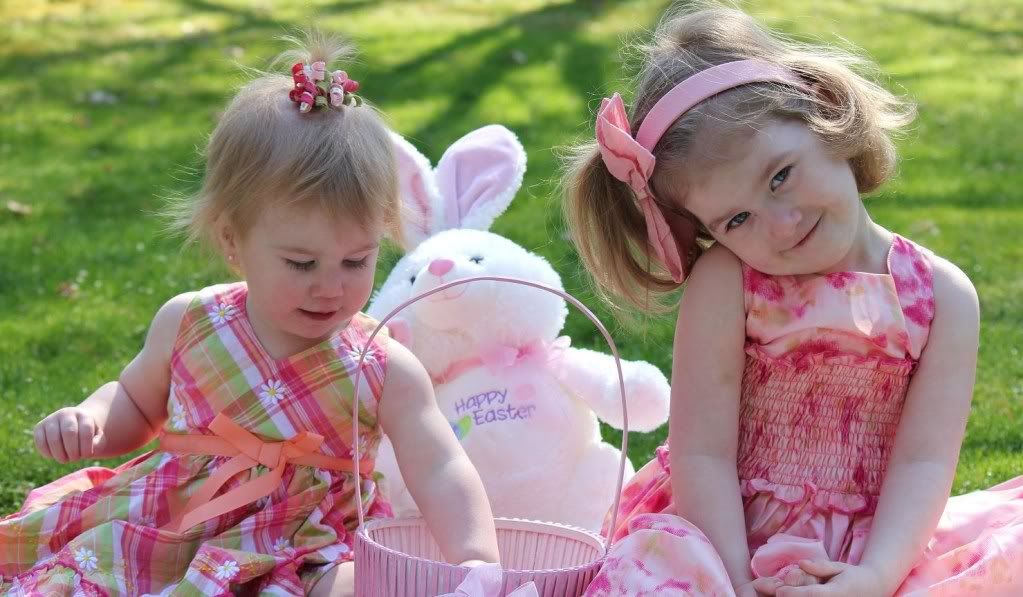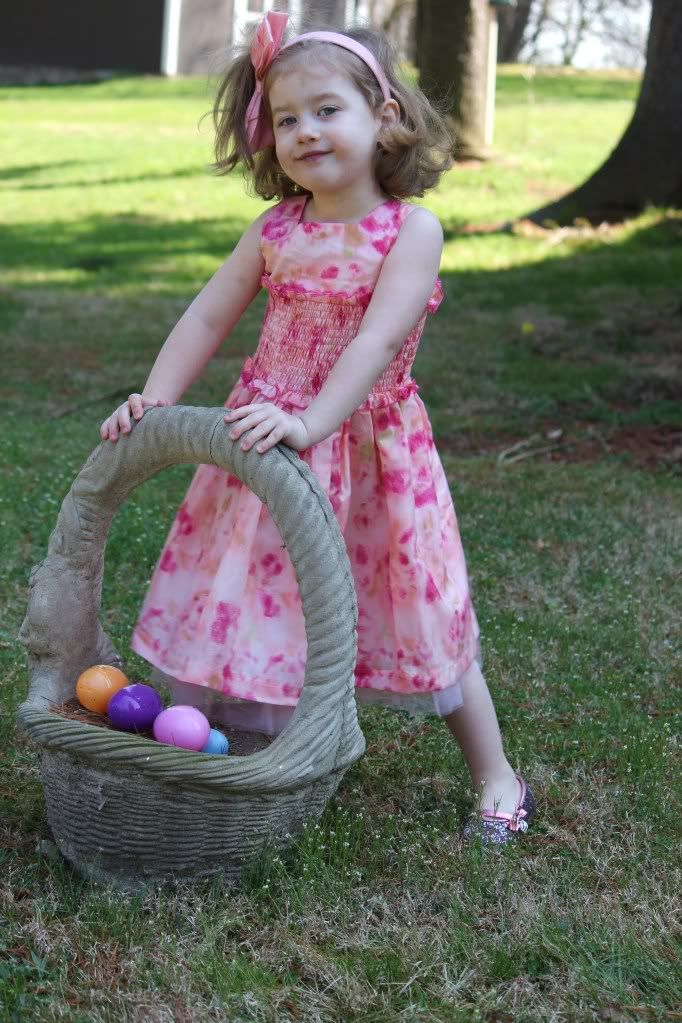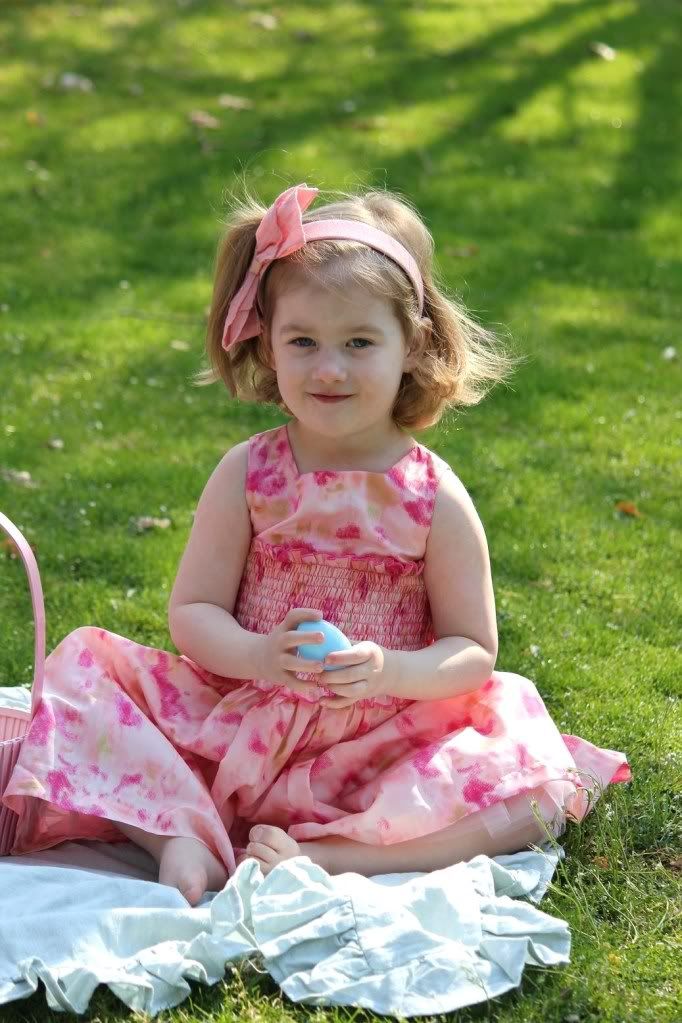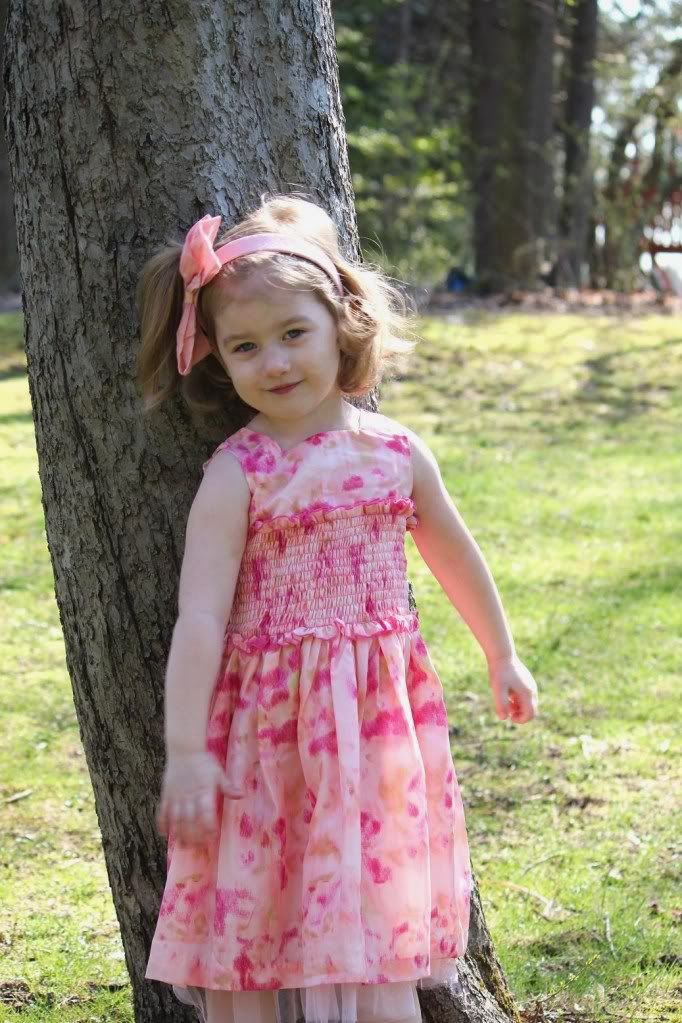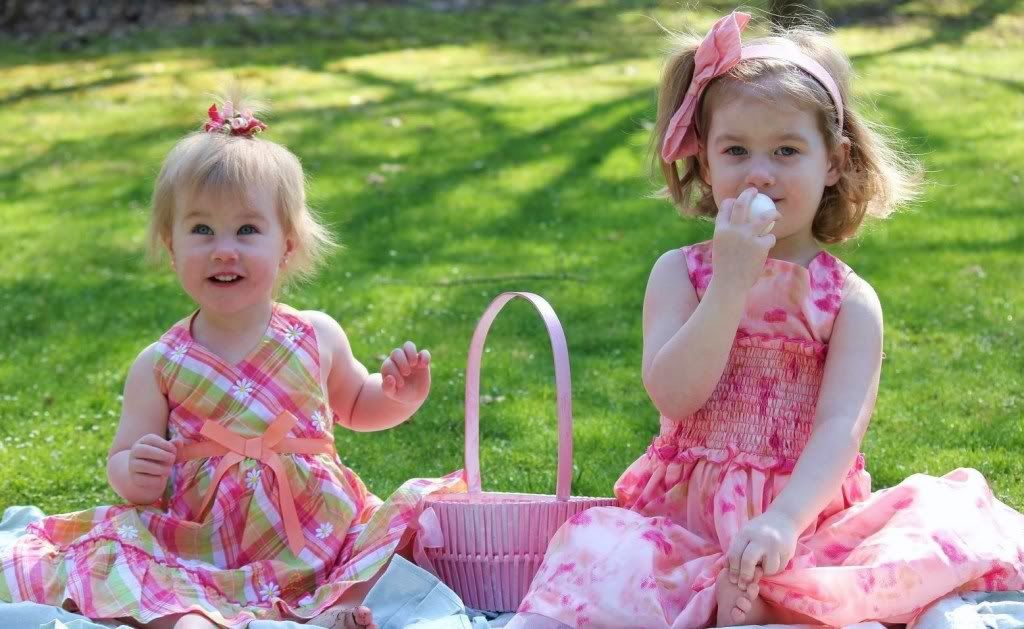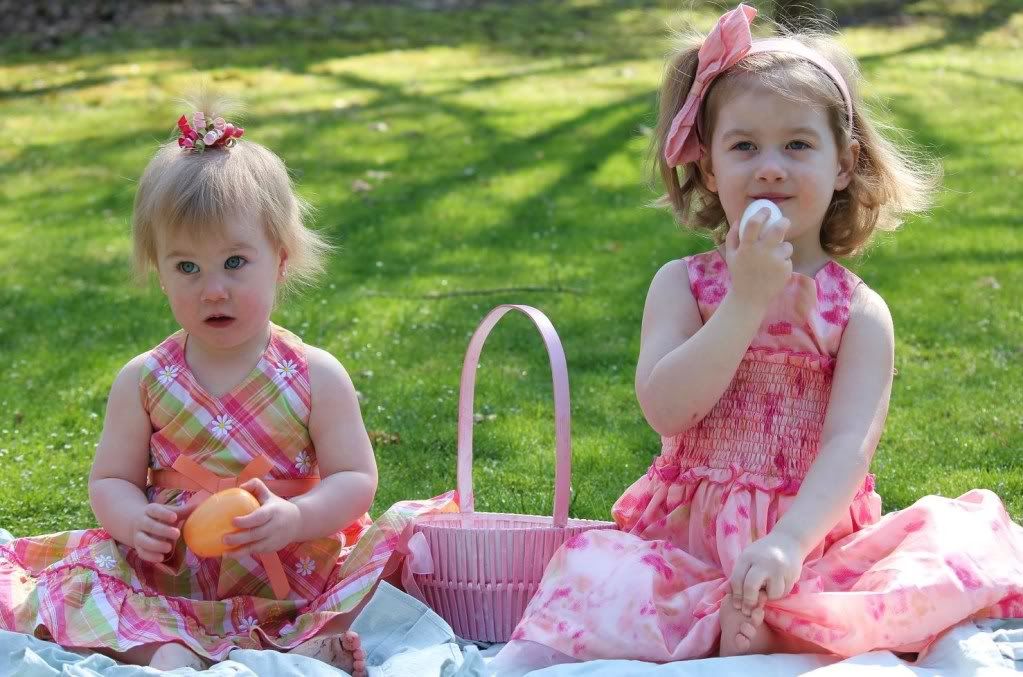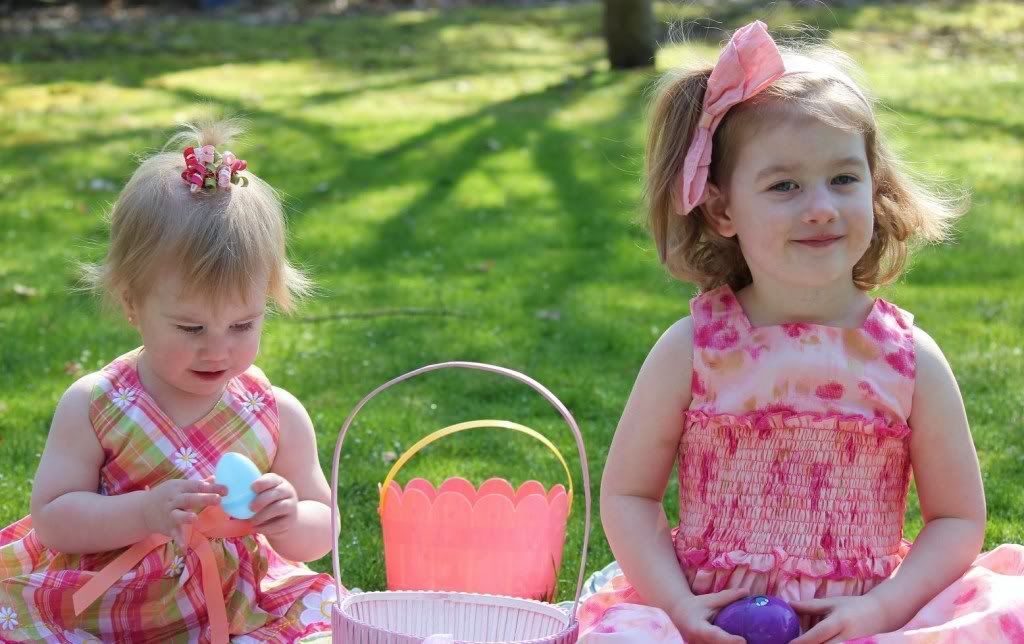 Shoo fly!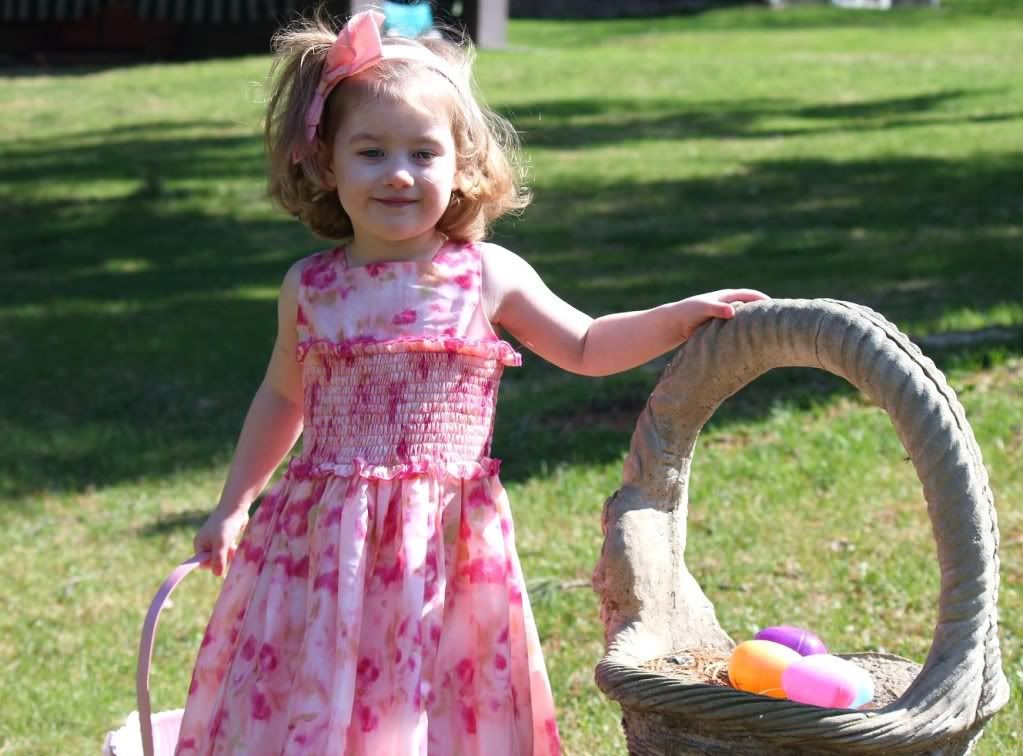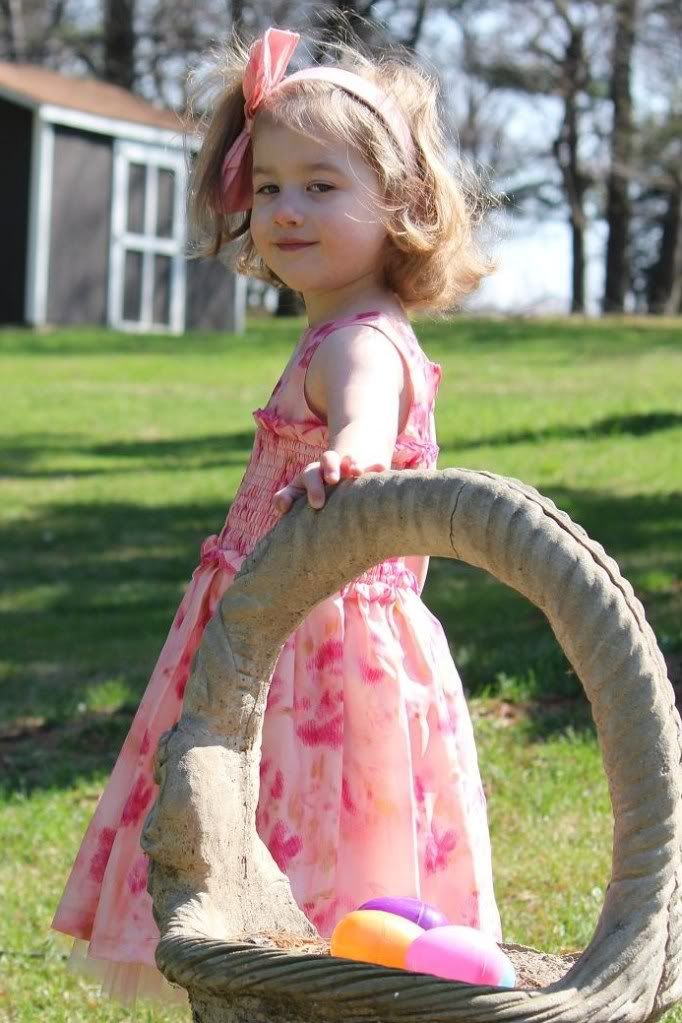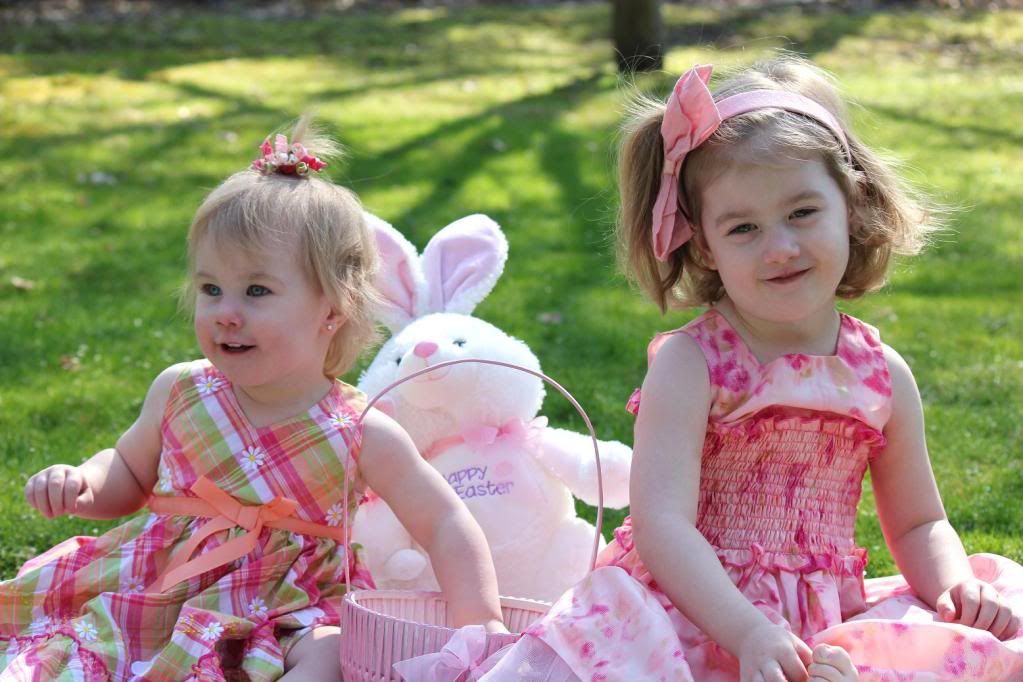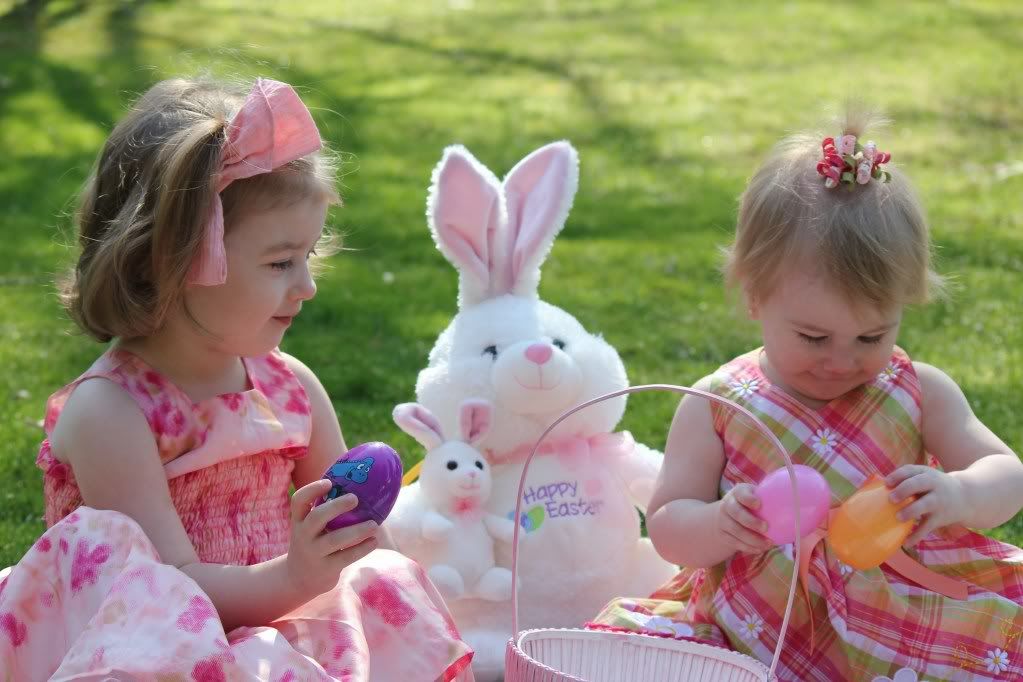 The girls got unexpected visitors and packages in the mail, which included Easter goodies.


Enjoying the no mess coloring set that I LOVE!!! :)


They loved the Easter books their Aunt and Uncle got them. Thanks guys!




This year's Easter included five egg hunts: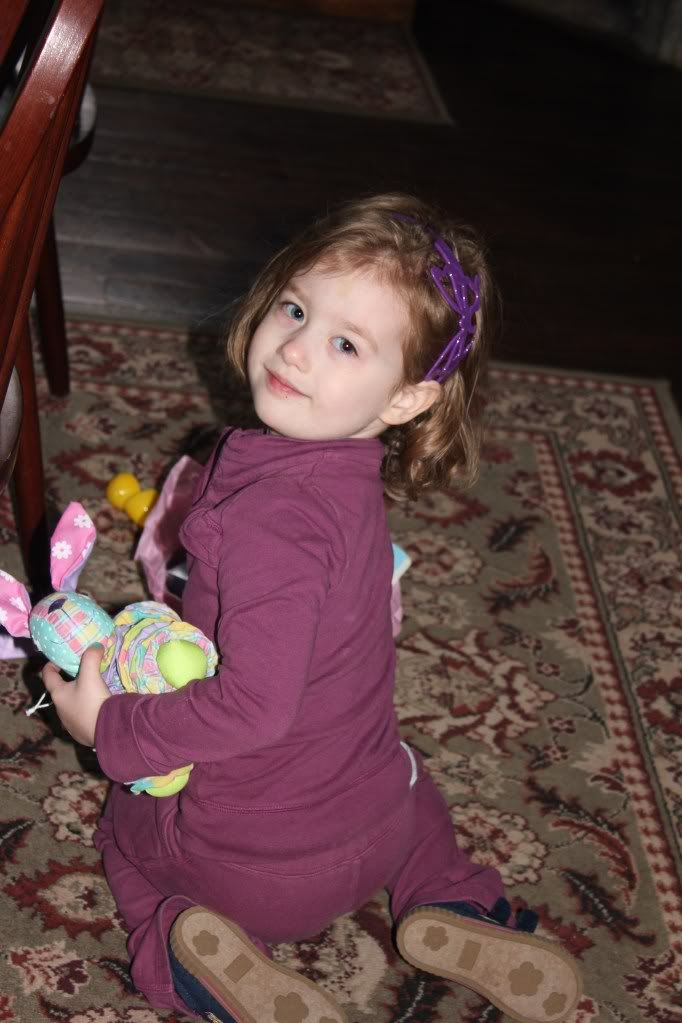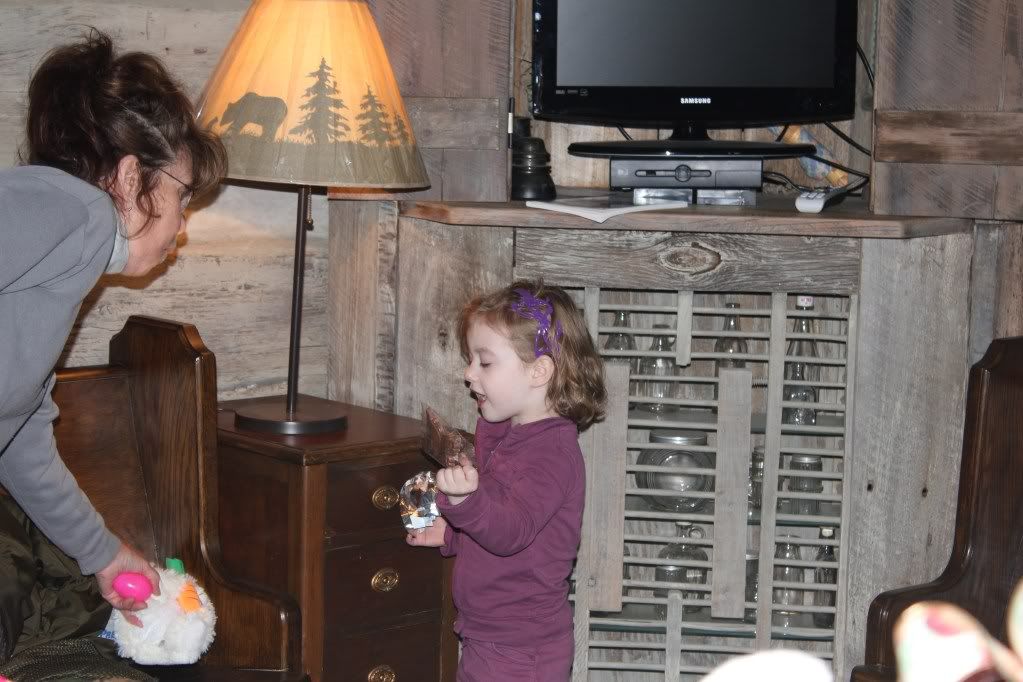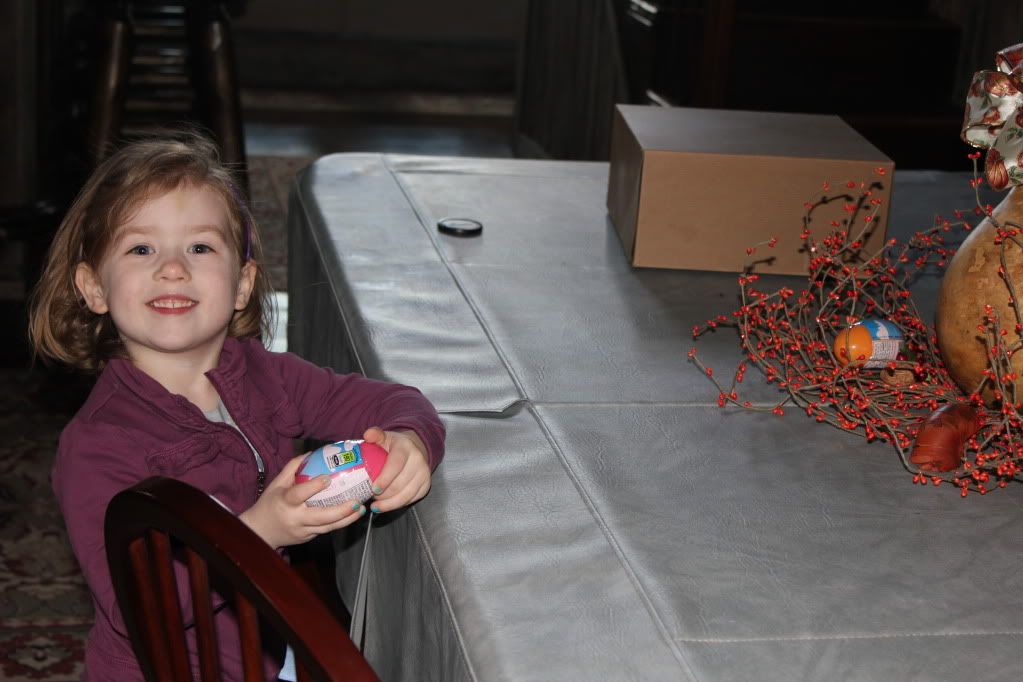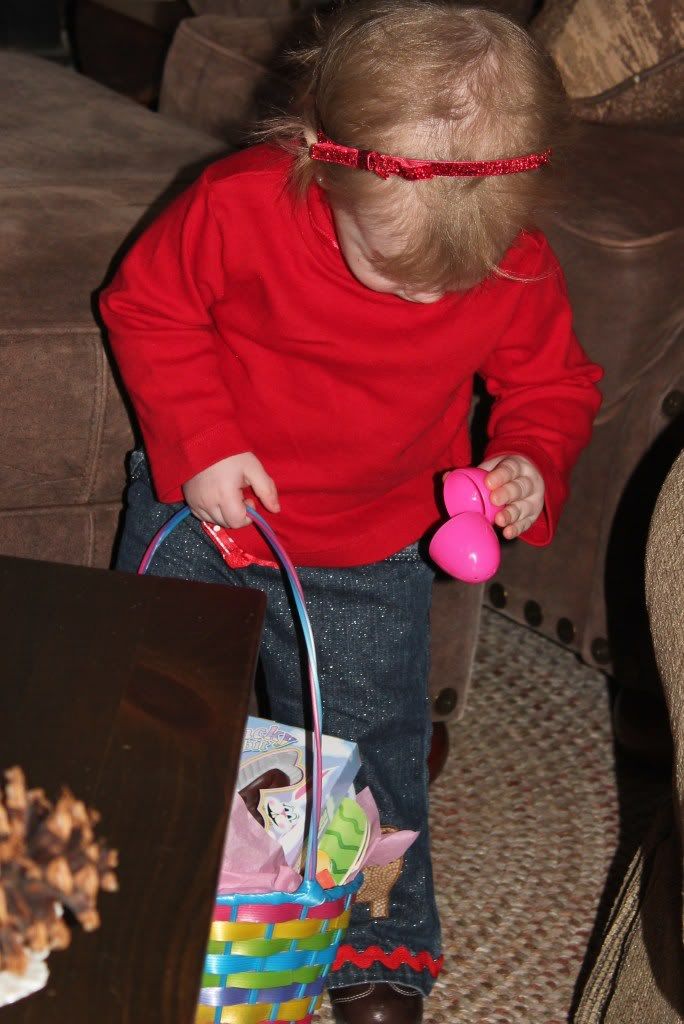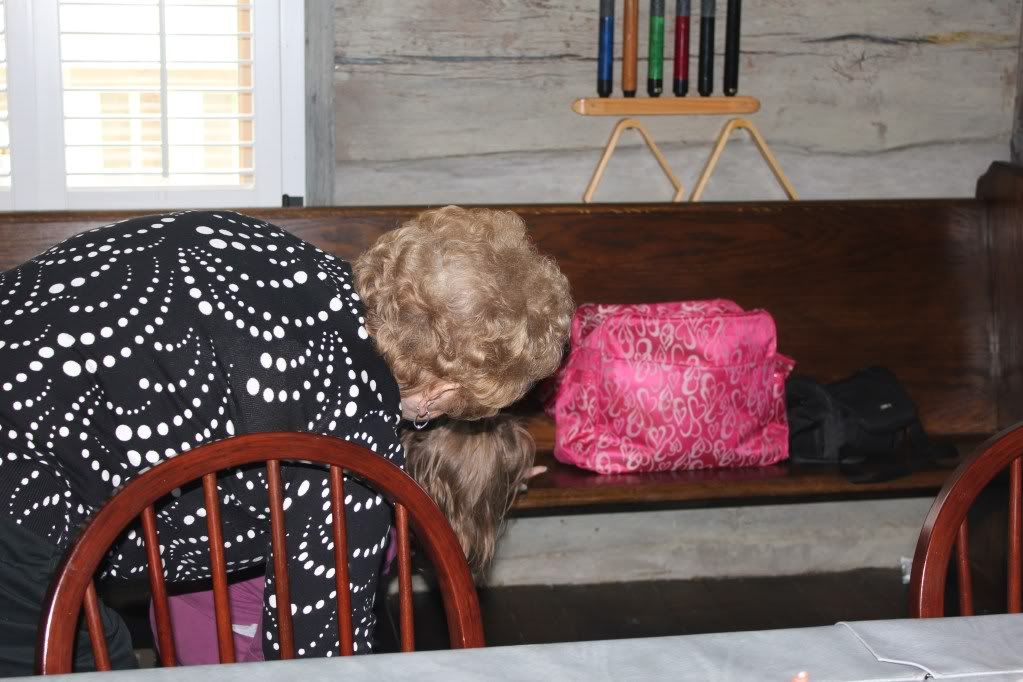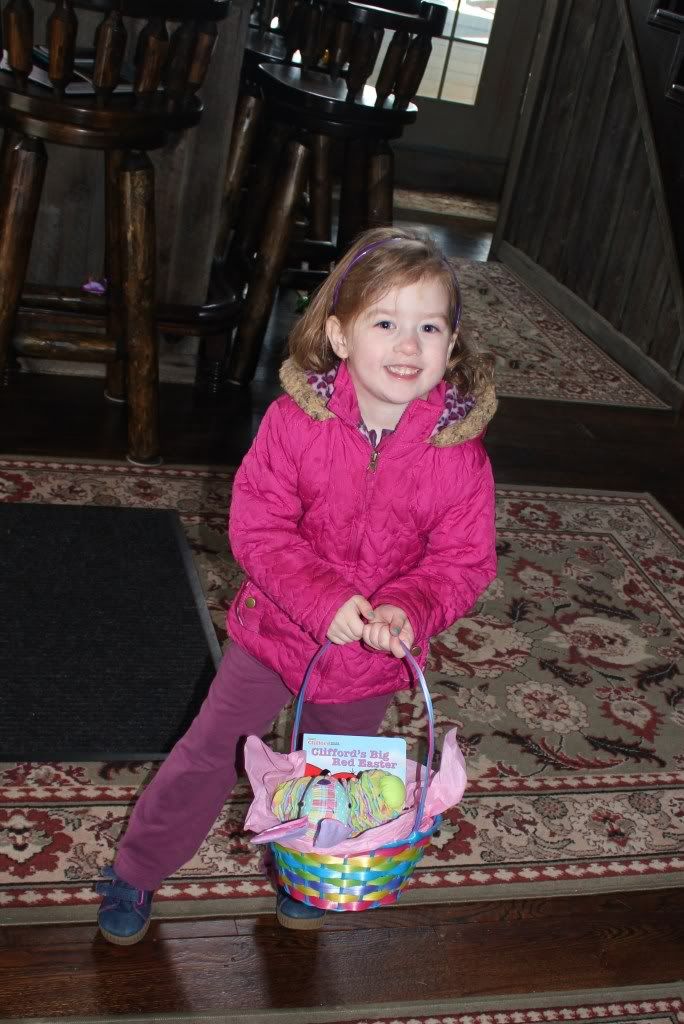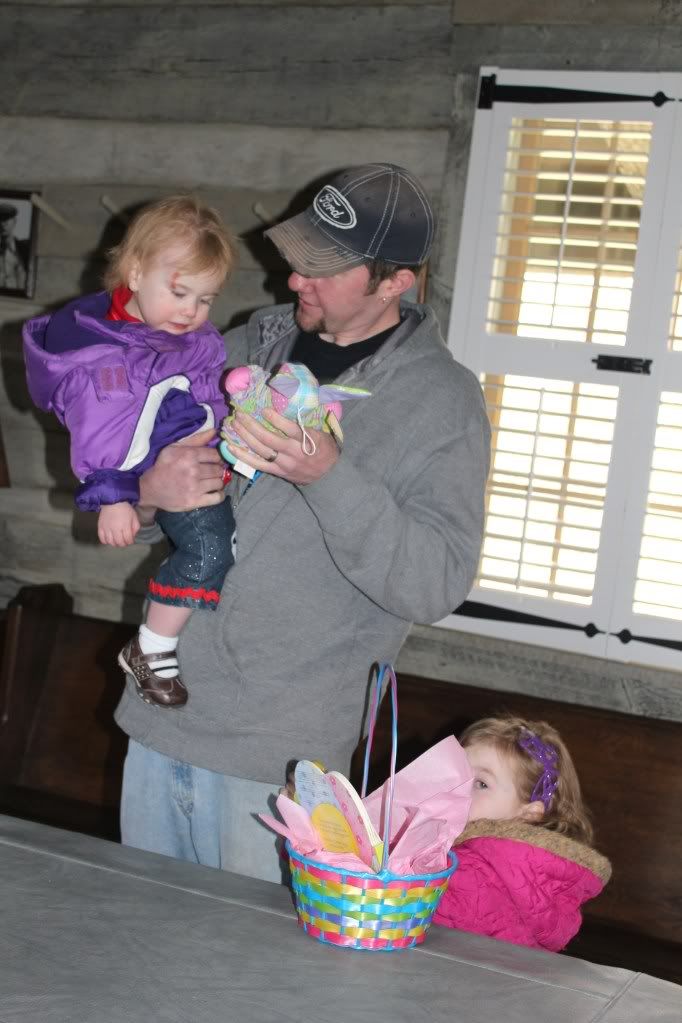 #1 Egg hunt at their Great Aunt Sandy and Uncle Lou's cabin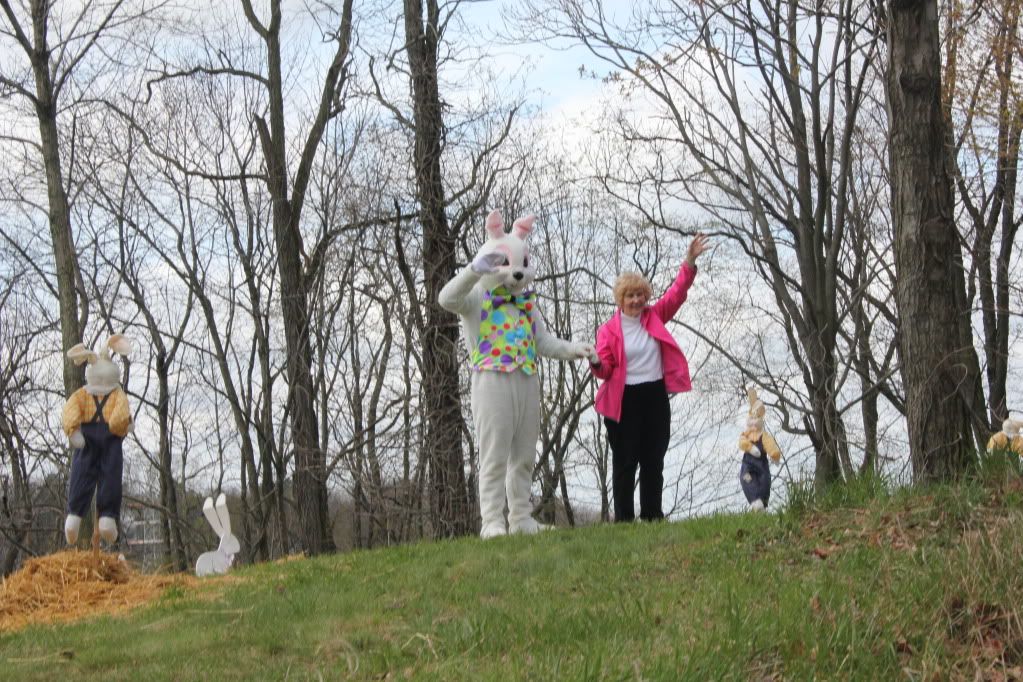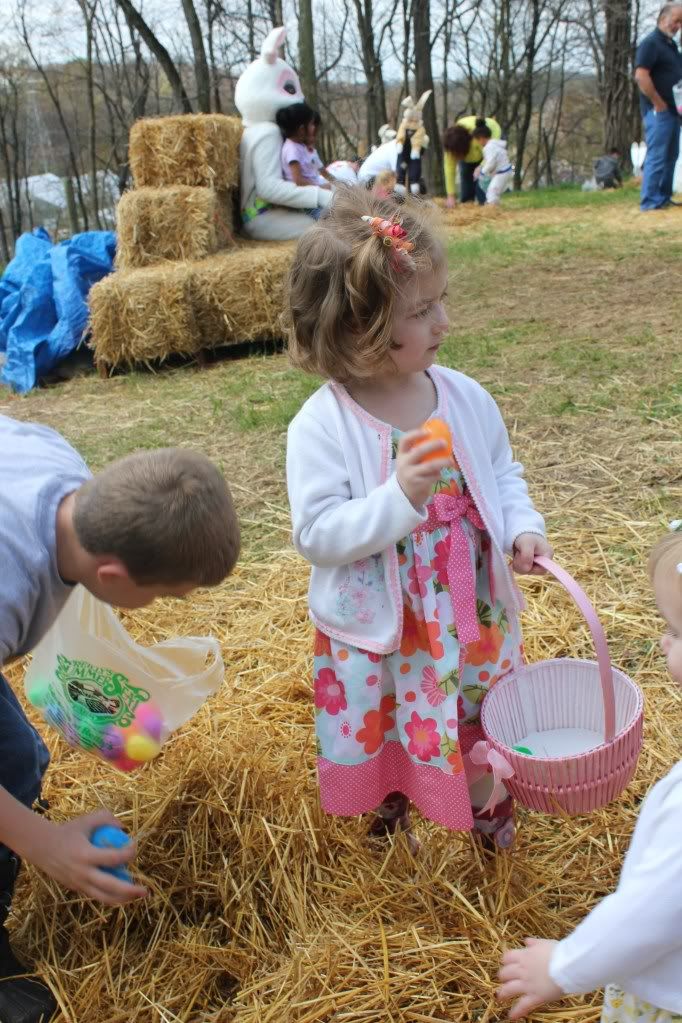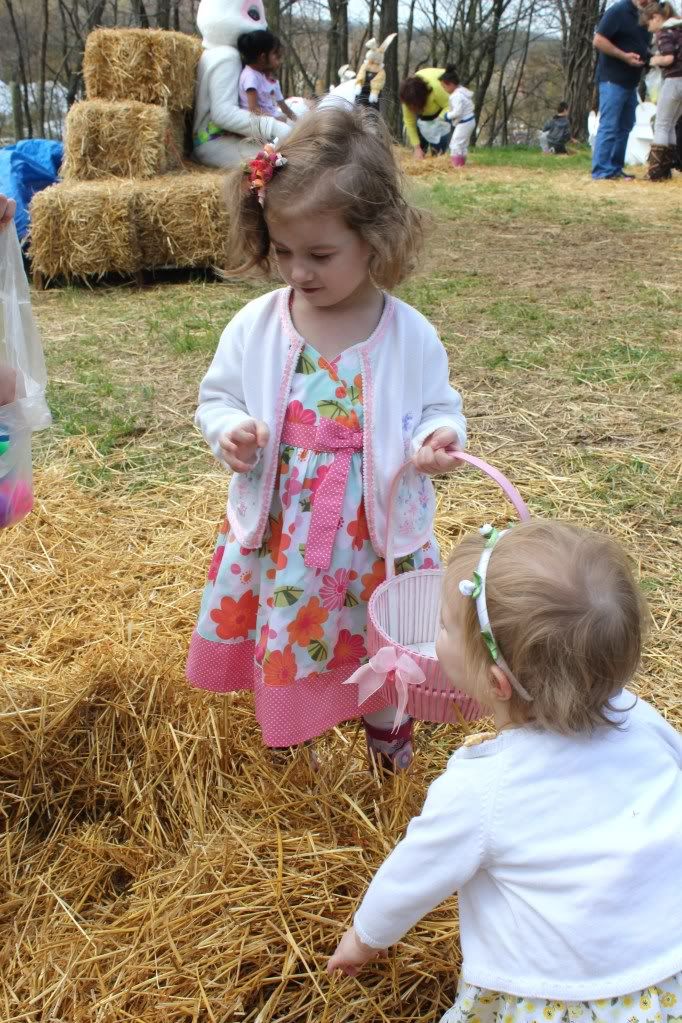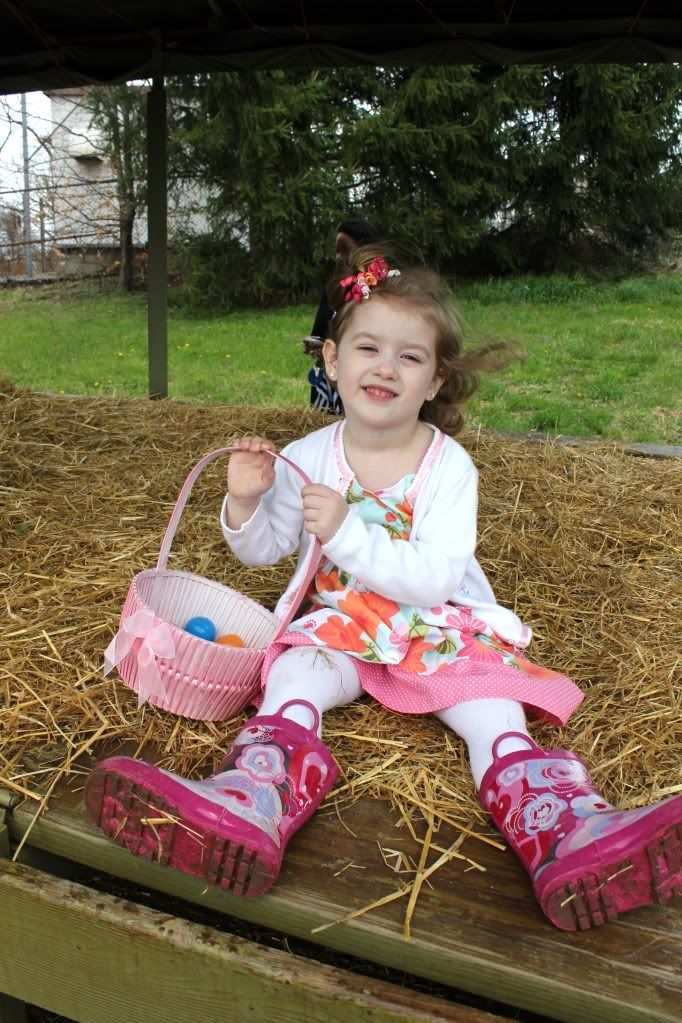 4/23/11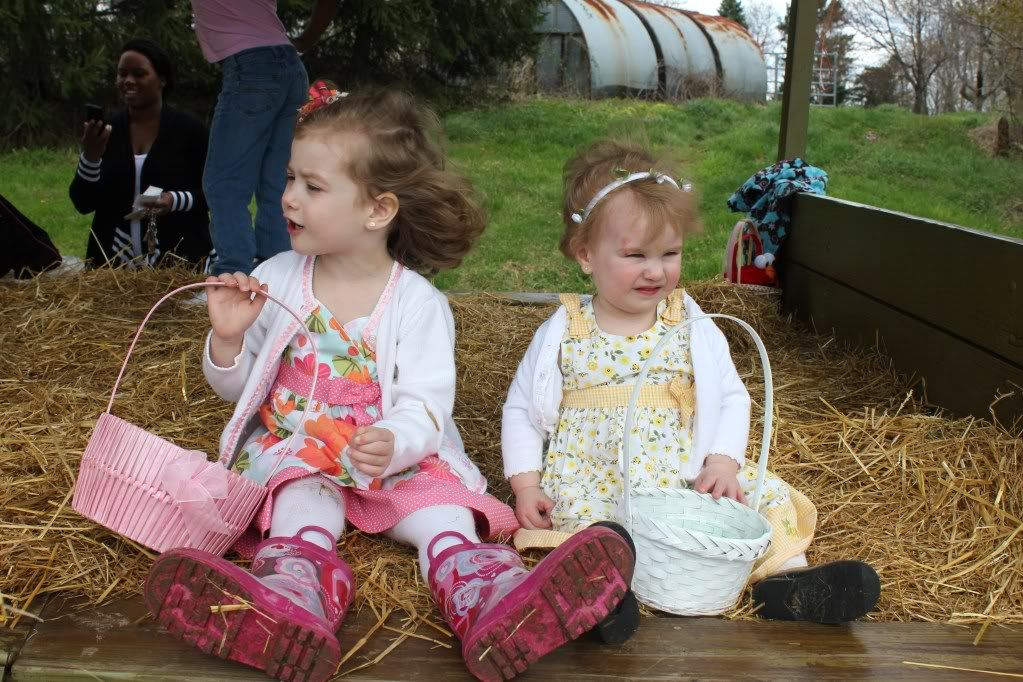 With their eggs



Another egg hunt at: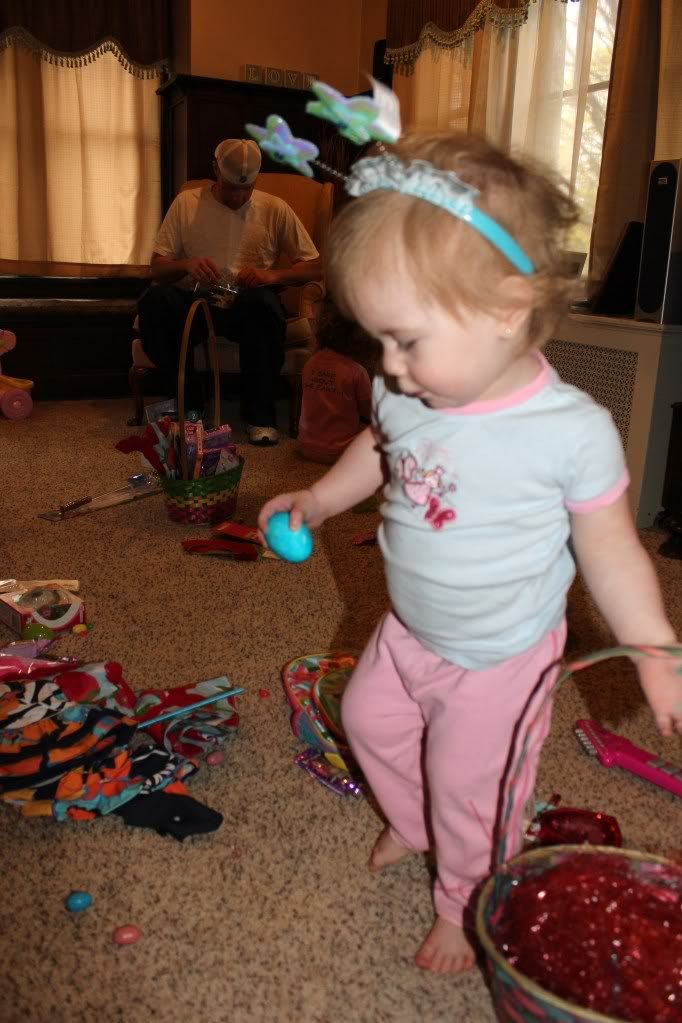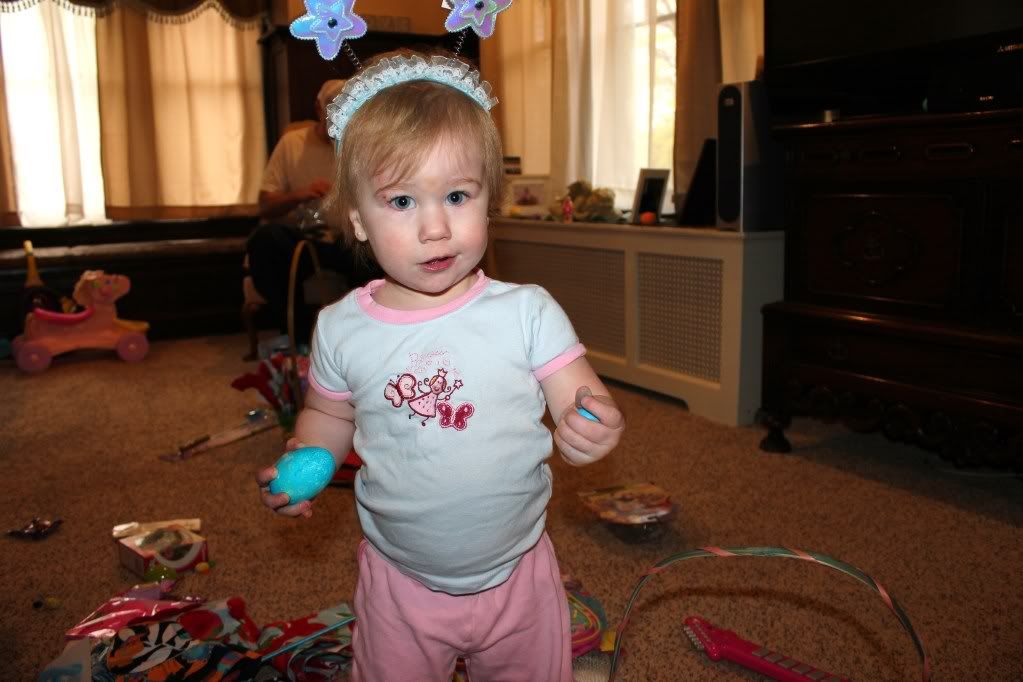 Even the Easter Bunny hid some eggs that morning haha





Let's go find these eggs!



Handsome lil guy


There's an egg Landon!
There you go!
He loved eating all of those jelly bean filled eggs lol!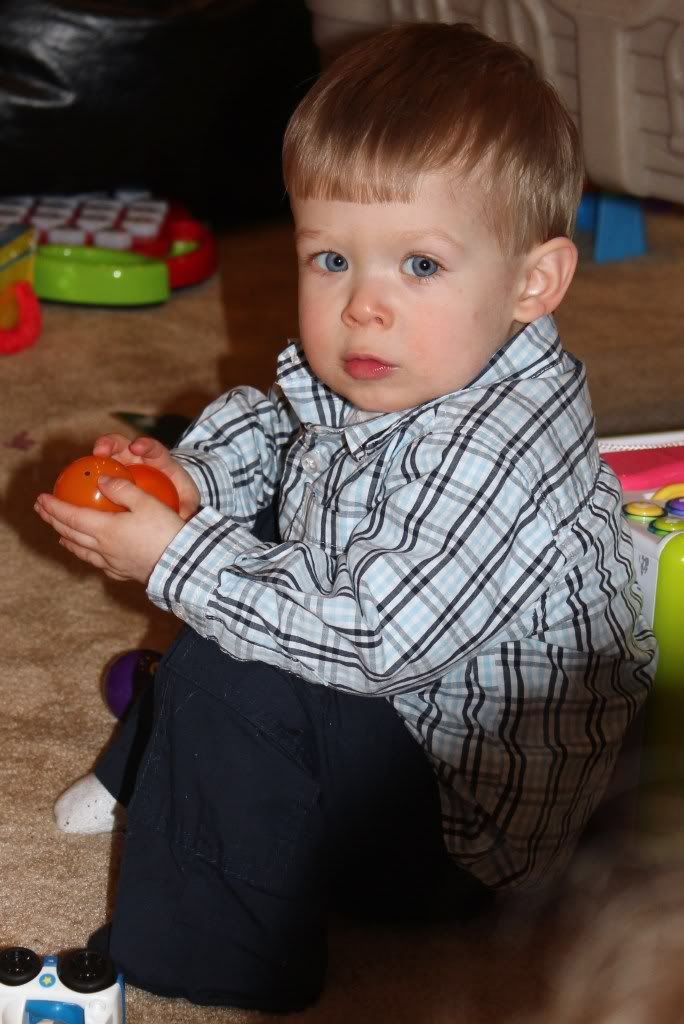 So cute!
The girls had fun looking for eggs with their cousin Landon at Uncle Johnny and Aunt Annette's house too!
She's ready to find eggs!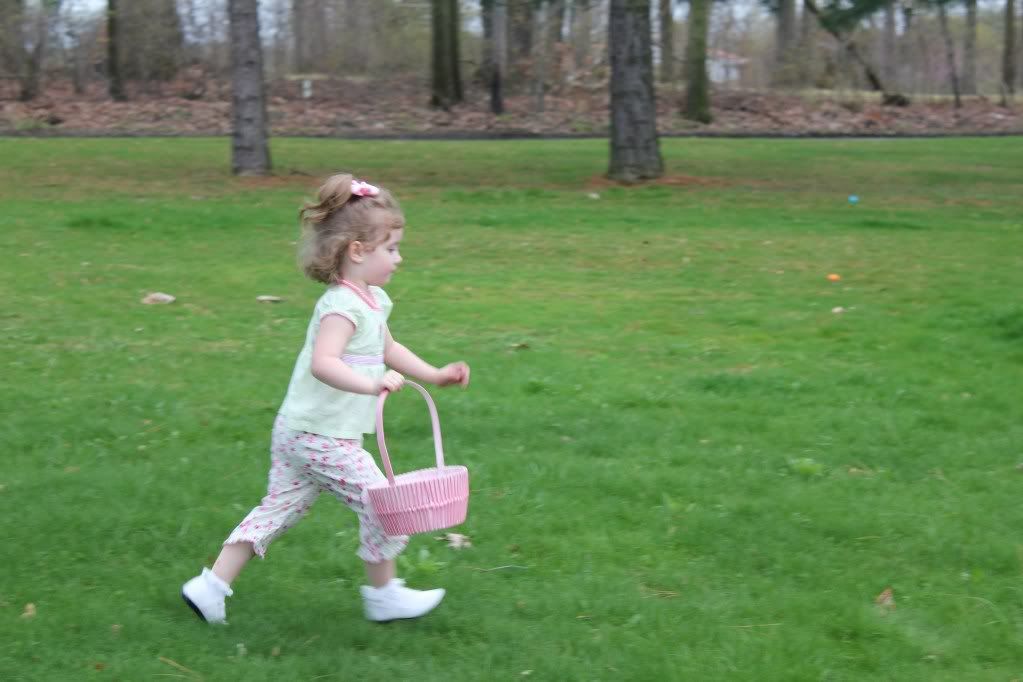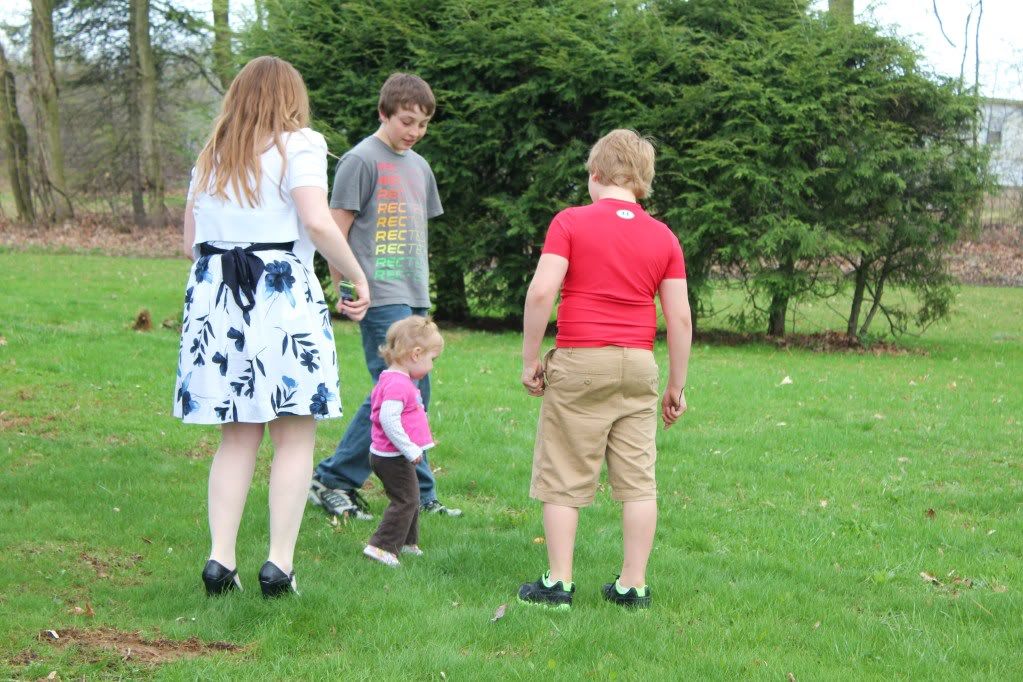 It was so cute how Tanner and Clay helped the kids out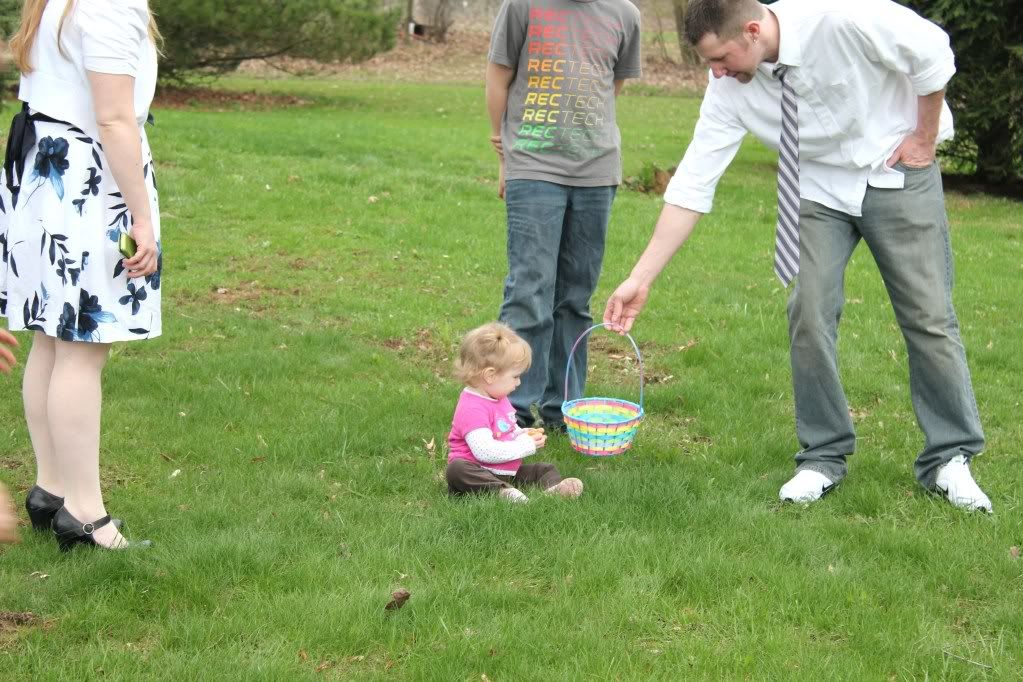 She didn't want to put the eggs in the basket
Ethan had a blast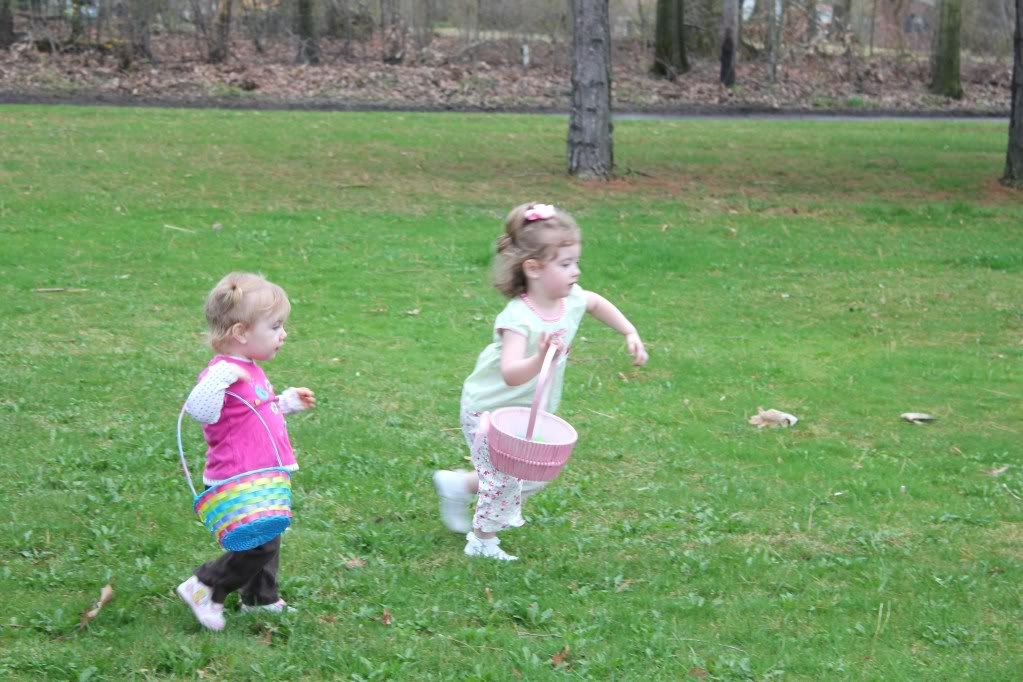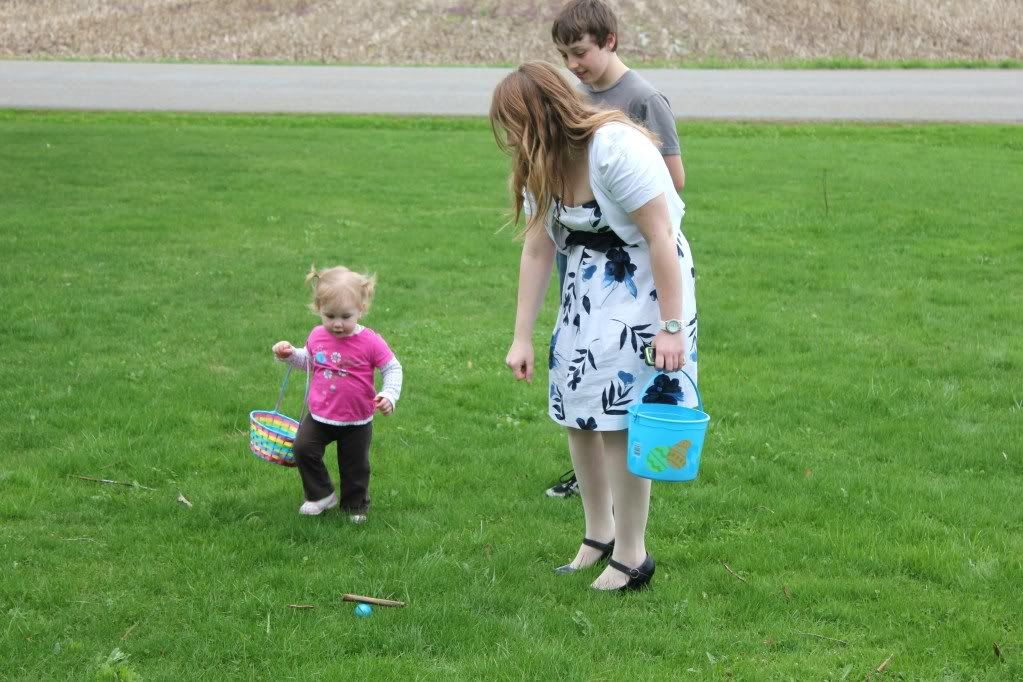 With her Aunt Kelly
Ethan, Alaina, Bella, Clay and Kelly
The last but not least egg hunt was at their Grandma Durci's house. Thanks Tanner and Clay for all your help!
We also dyed Easter eggs, went on a hay ride and visited the Easter Bunny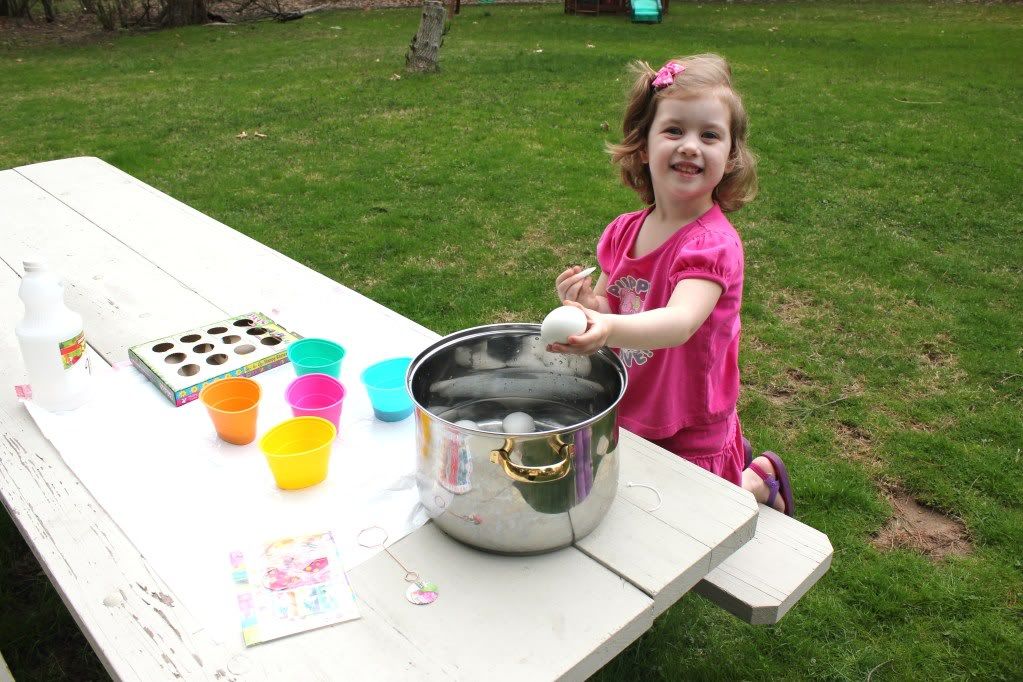 It was a beautiful day out, so we dyed eggs outside
Coloring on her egg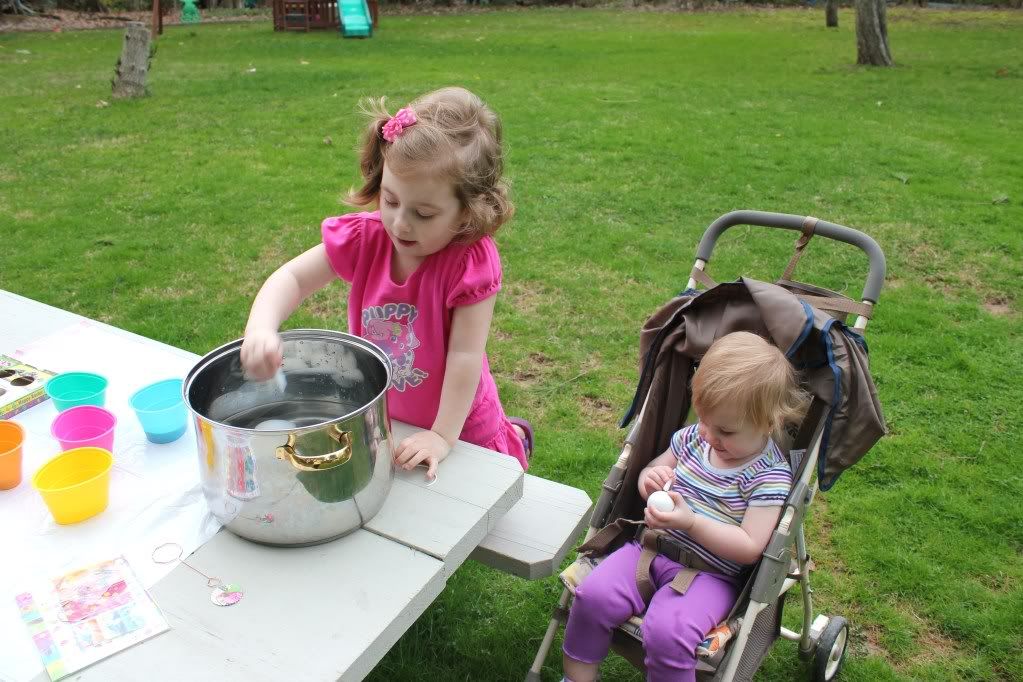 4/23/11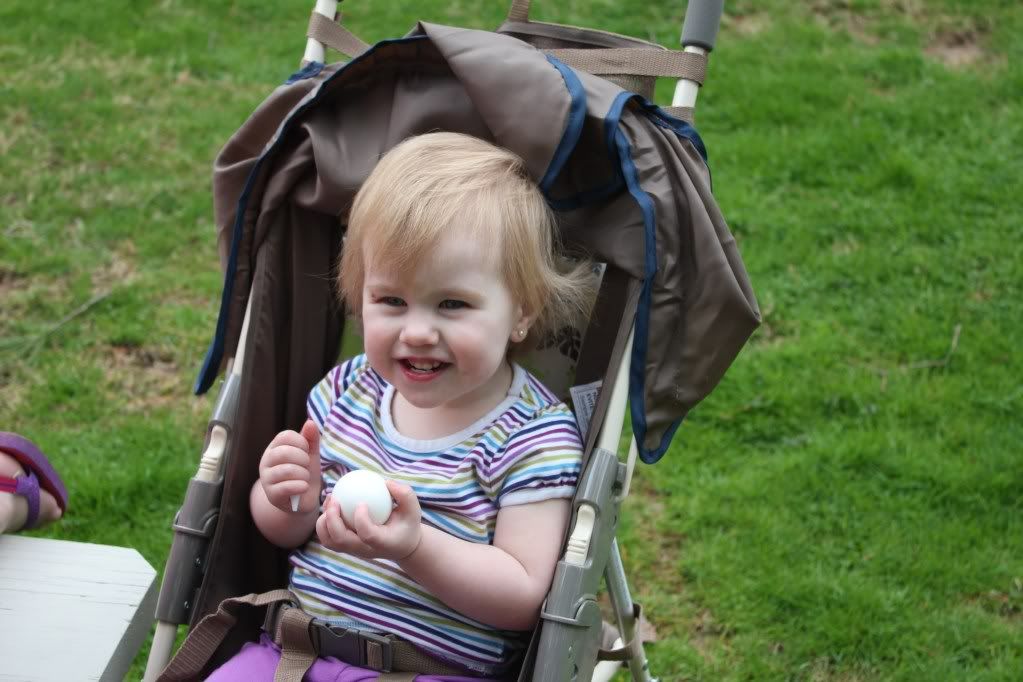 Loving it
See!
Alaina dying eggs while sissy tries the crayon. hmmm....
She did a great job!
Helping mommy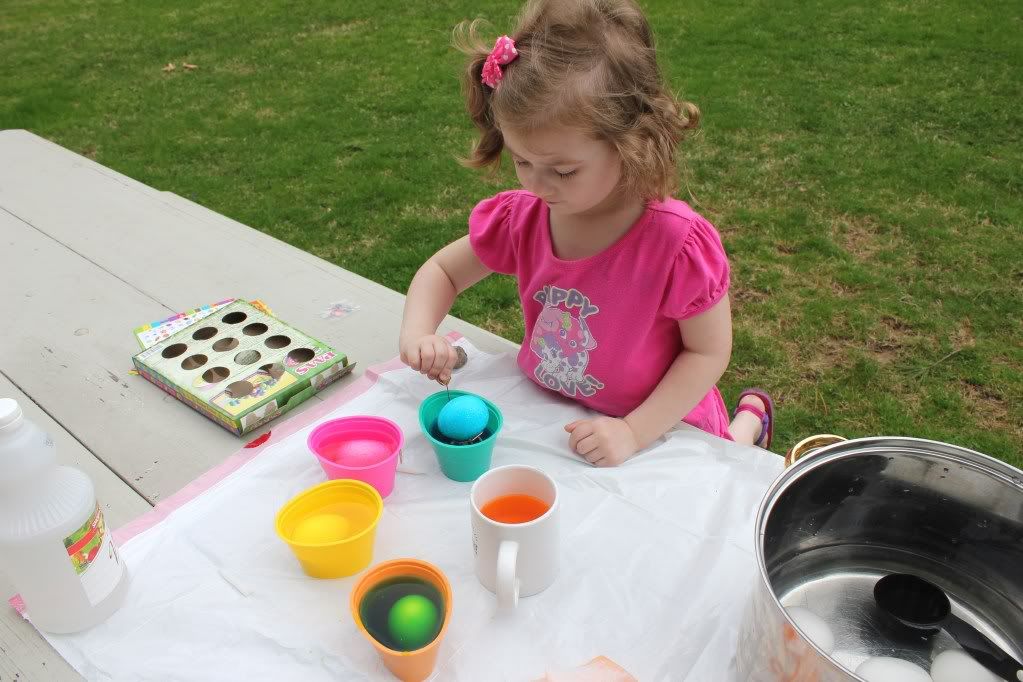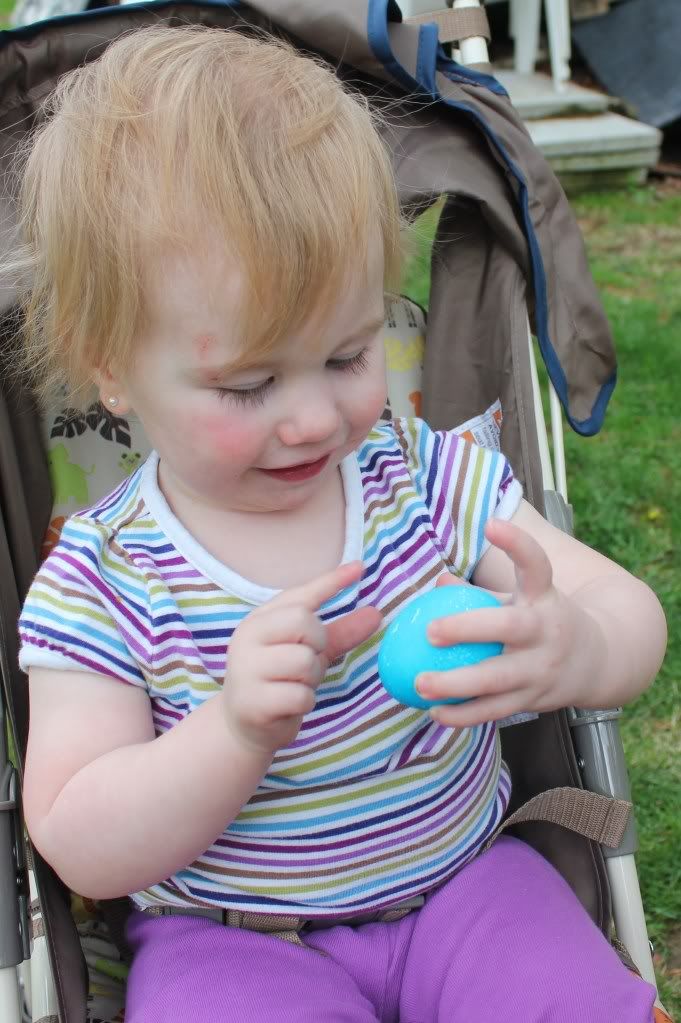 putting stickers on her egg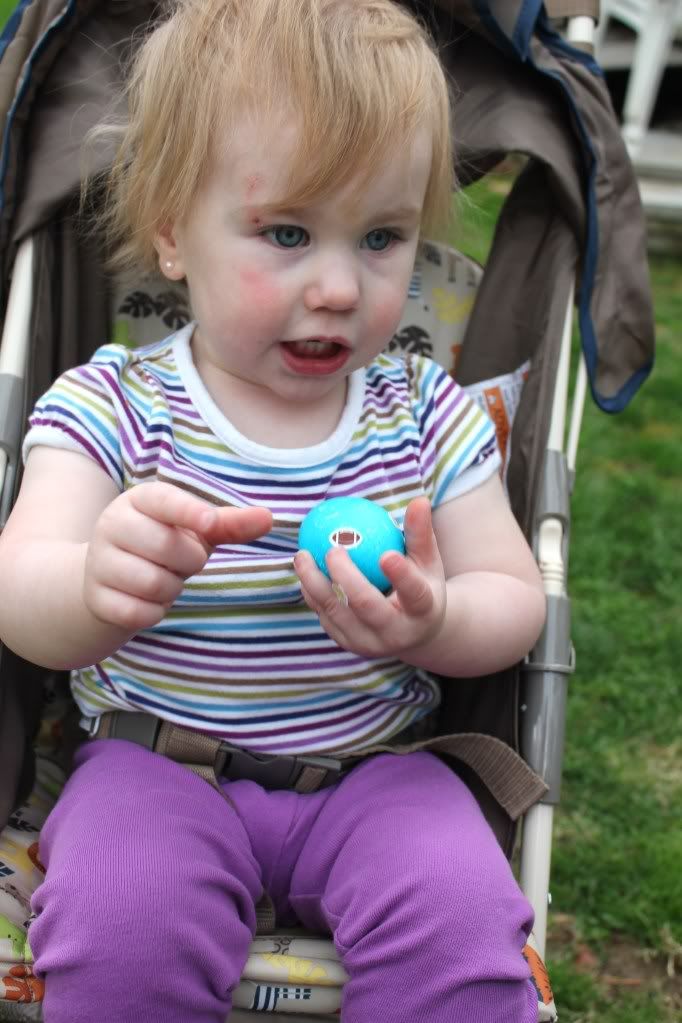 Giving her egg a kiss lol
Some of our eggs
Big sissy hugs
Excited for the hayride to start
With my girls before the hayride 4/23/11
She's not so sure about that fellow on the hayride with us haha
My girls were really looking forward to seeing the bunny here
Where's the bunny?
Do you want to see the bunny?
The day before Reilly's farm we tried going to the mall to see him, but he's no longer at that mall, but Bella was excited either way.
Before seeing the bunny
"The Easter bunny is scary"
Then it went from hiding from the Easter bunny after Alaina saying that he's scary
Almost at the bunny farm
My poor Bella boo
Alaina warmed up to him but Bella not so much 4/23/11
The baskets
The Easter bunny came!
Wow!
Happy Easter Bella!
Happy Easter Alaina!
"Finger nail paint"
Eating all the jelly beans haha
Trying out their new see saw
Easter 4/24/11
Do you think I could take this up with me?
Uh Oh!
Are you sure this bathing suit is my color? haha Baby you'd look good in anything :)
Light up Tinker Bell
Enjoying the see saw
She loves strawberries so the bunny got her strawberry clips, undies, dress and bows
ALaina and Bella got matching strawberry dresses. Can't wait to put them on them!
The Barbie book she wanted
bracelet
Enjoying a peep or two or three haha
Ready to go visit family
lol 4/24/11
My Easter princesses
Bella with her Aunt Annette
Alaina with her cousin Landon
Landon taking his cousin out in the mustang lol
Alaina with her cousins at Grandma Ross's house
My beautiful sister and handsome nephew on Easter
Easter princesses
Checking out Grandma Ross's baby bunnies
So cute!
The bunnies were a big hit!
Trying to get the kids on the couch for a pic
Some of Grandma Ross's great grandkids 4/24/11
Easter 2011
Back to petting the bunnies
Alaina, Ethan and Kelly with the bunny
Alaina checking out her new baby cousin
Grandma with her new great granddaughter Lilly
She's beautiful!
Lilly
Alaina with her cousin Tanner
Bella with her daddy
Alaina with her Uncle Justin 4/24/11
hugs