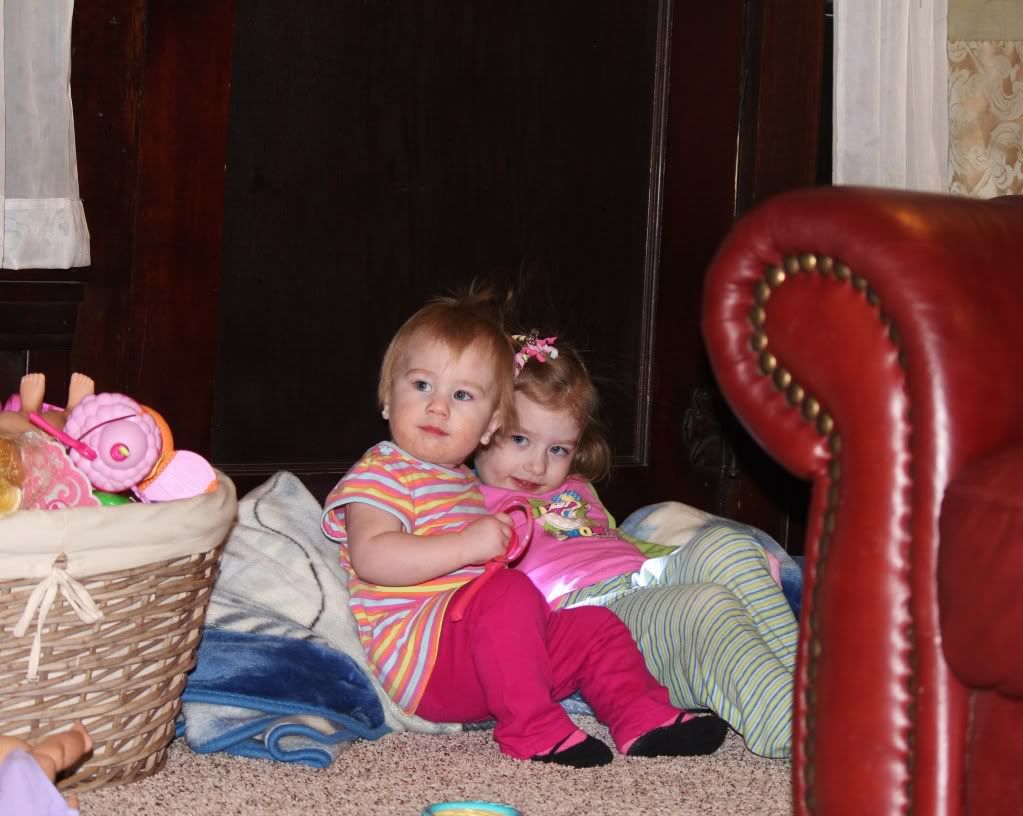 I didn't take many pics today, but here are a few of the girls enjoying daddy's flashlight lol! I thought it was comical. :) Have a photorrific friday! Much love <3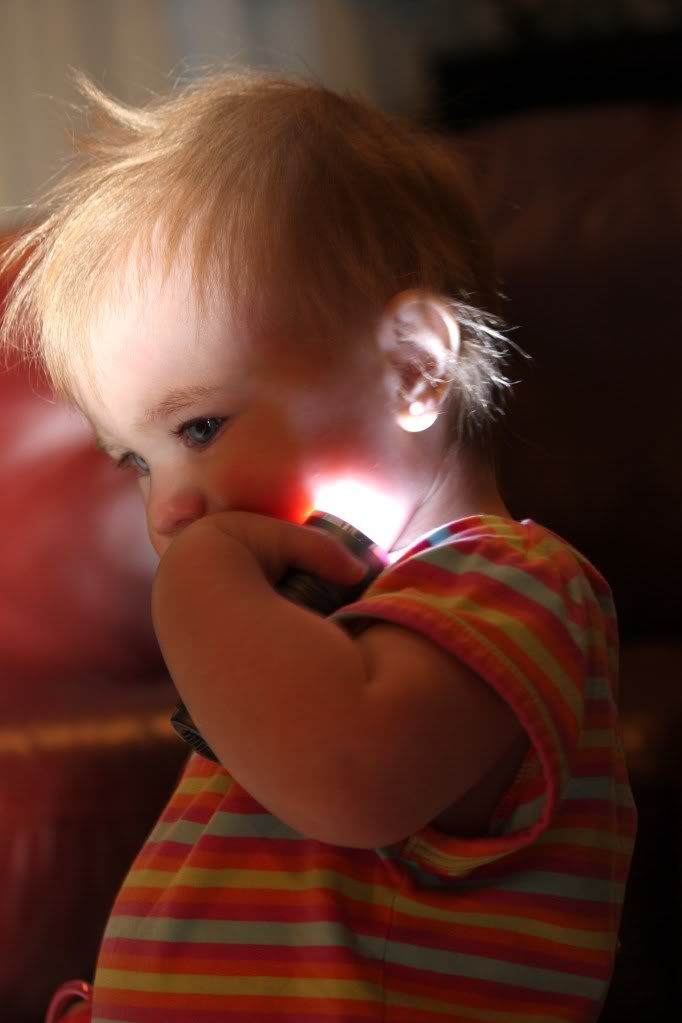 Bella using the flashlight as a phone lol!
They are so funny!
Do you want this? haha I don't think so! Lil stinker :)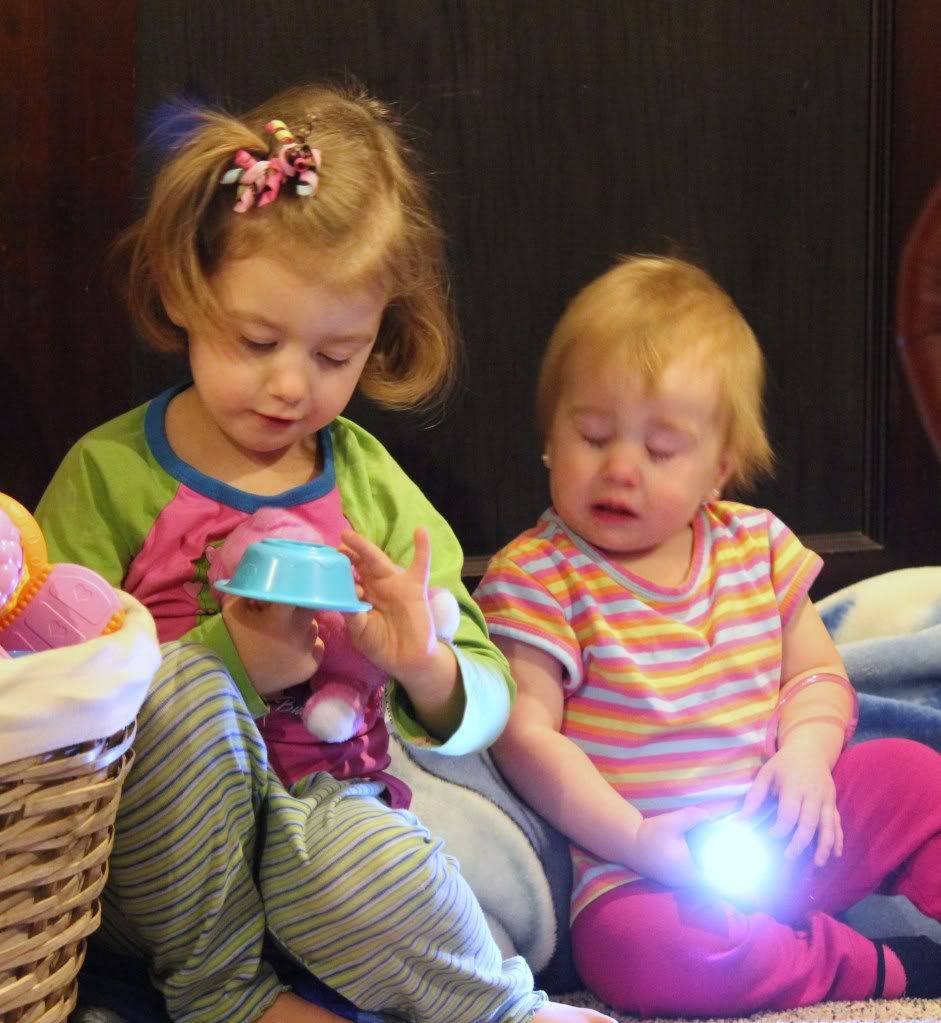 God Bless You!
<3